Polk's Usinger Is New Head of Association of Florida Colleges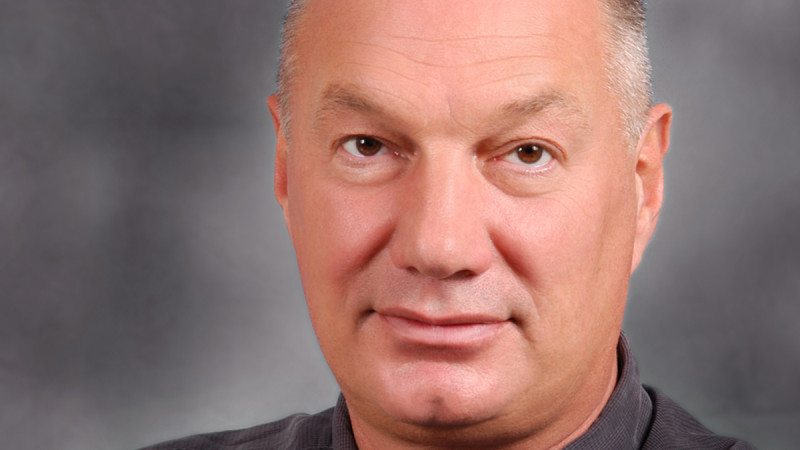 Polk State's Peter Usinger is the new president of the Association of Florida Colleges, the professional organization for the state's 28 public colleges.
Usinger, the College's director of institutional research, effectiveness and planning, was sworn in during the AFC's annual convention last month in Orlando.
Usinger has worked at Polk since 2002. He is the first from the College to ascend to the highest level of leadership within the AFC. His term as president is for one year; afterward, he will serve for a year on the AFC's board as immediate past president.
In his address to the AFC membership, Usinger emphasized that the state's public colleges will continue to collaborate and innovate toward the shared goal of student success. An excerpt from his speech follows:
Over the last years, we have seen our share of obstacles in form of funding shortages and the political realities that emerged from a dire economic situation. Nevertheless, our prime objective for the coming years is very clear: support measures that foster student success, that advance the vitality of our college system, and that empower our graduates to succeed in the 21st-century workplace.
But let's be very clear: high-skill, high-wage jobs are typically not found in construction, agriculture, and tourism. Thus, we need to strengthen our partnerships with those forces of the economic development spectrum that focus on innovation, job creation for knowledge workers, and globally competitive technologies.
And here we are, right at the second challenge: technology! The speed of change in higher education has accelerated and we need to match it by improving innovation and efficiencies at our institutions. This requires more options for professional and institutional development, and knowledge sharing across the system.
When it comes to new technologies and new ways of teaching or advising, for example, we don't have to reinvent the wheel! We can do much more if we leverage each other's strengths, collaborate on new projects — like we do in the redesign of developmental education — and replicate best practices that some of our colleges already have successfully engaged in. That's how we achieve success together!
Usinger's swearing in was one of several high points for Polk State during the AFC convention. Alumna Rita Smith, a 1974 graduate and national advocate against domestic violence, received the AFC's LeRoy Collins Lifetime Achievement Award, one of the highest honors the organization gives.
Also, Stephanie Campbell, a business development coordinator at Polk State's Corporate College, received Ambassador of the Year for Region IV; a Membership Award for chairing the Polk State's AFC membership committee; and the AFC's Presidents' Award, which recognizes outstanding service and commitment to the AFC.
Human Resources Assistant for Employment Robin Robinson received an Unsung Hero Award for her work as publications chair for Polk State's chapter of the AFC.
The AFC is the professional association for Florida's 28 public community colleges, their Boards, employees, retirees, and associates. According to the AFC, it promotes and represents individual members and entire institutions, supporting their efforts to provide the state with the best possible community college system.