Polk's Top Grads: Polk State Lakeland Collegiate Valedictorian Undecided About Major, But Confident in Her Preparation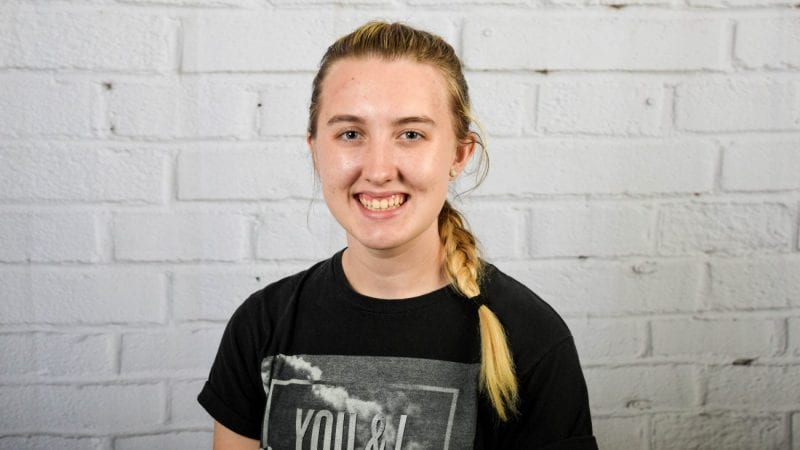 Like a lot of students, Polk State Lakeland Collegiate High School's 2016 valedictorian, Addison Gokee, isn't sure what she wants to study at the university level – but she is sure her collegiate experience has prepared her for whatever she decides.
Gokee graduated June 7 at the top of her class, with a grade-point average of 4.708. She also completed her Associate in Arts degree while attending the high school. In addition to her academic achievements, Gokee said attending Polk State Lakeland Collegiate also led to much personal growth. Specifically, she said the college environment afforded her the freedom to be less shy and anxious — and more herself.
Polk State, according to Gokee, "Has let me interact with different types of people from very diverse backgrounds. This will help me in my career as far as dealing with different personalities and situations."
Gokee plans to continue her education at the University of Central Florida, but as for her major, it could be chemistry. Or biology. Or pharmacy. Or pre-med. Ultimately, her career goal is to work in the pharmaceutical division of her current employer, Publix. Gokee also plans to take foreign language and arts classes at UCF.
Looking back on her collegiate experience, Gokee said the best part was going to school alongside similarly motivated students who also wanted to earn college credits while attending high school.
Her advice to incoming collegiate students is to focus, work hard, avoid "senioritis" — when high school seniors become so excited about graduating they can't concentrate on their school work — and do things just for fun. For example, Addison plays the electric guitar and loves rock and folk music.
"Most important, don't let yourself get crushed by stress," she said.
Polk State College operates three public charter high schools, including Polk State Chain of Lakes Collegiate in Winter Haven, Polk State Lakeland Gateway to College Collegiate, and Polk State Lakeland Collegiate. All three high schools allow students to fulfill requirements for their diplomas while also earning college credits.