Polk's International Education Events Culminate with "Voices Around the World" Concert on Nov. 21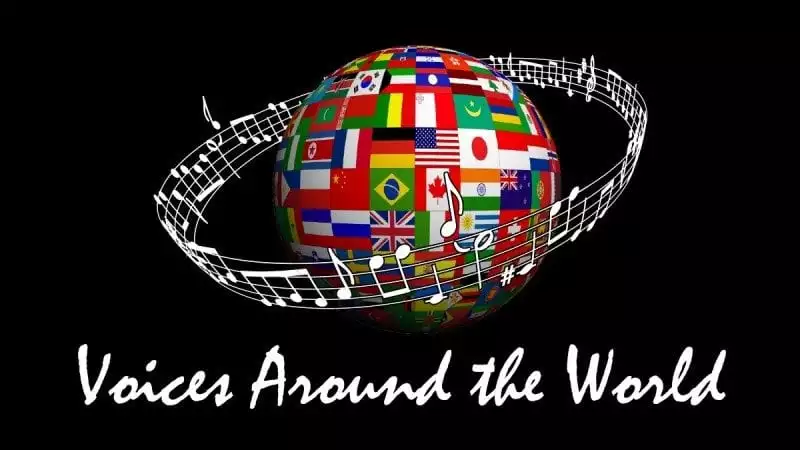 As a fitting conclusion to International Education Week, Polk State Music will present "Voices Around the World" at 7 p.m. on Nov. 21 at the Polk State Lake Wales Arts Center, 1099 State Road 60 East.
The event is free and open to the public. A pre-concert reception will begin at 6 p.m.
During the concert, Polk State Music students will perform pieces in a variety of languages, including French, Russian, Spanish and Swahili.
One of the most unusual, Polk State Music Director John Anderson said, is the Swedish work "Saul."
"It's very strange and very dramatic," Anderson said. "There's a narrator who speaks throughout. Even the musical score looks different from a regular piece of music."
Performing in the concert will be La Dolce Fiamma, the women's chorus, as well as the concert choir, men's chorus and vocal jazz ensemble.
Anderson said many of the pieces will be performed without instrumental accompaniment — which in the Polk State Lake Wales Arts Center will make for an exciting experience.
"The Polk State Lake Wales Arts Center is such a beautiful setting, and we're going to make full use of the acoustic features of the building," he said.
While the languages, not to mention the specific pieces, may be unfamiliar to many concertgoers, Anderson said the emotion of the music transcends personal backgrounds and experiences.
"Music is what ties us all together, when you get right down to it," Anderson said. "Every ethnic group and nationality has created music that has helped them work together, to celebrate, to find strength or solace. We couldn't have an international celebration without also celebrating international music."
Daunting as it may sound to sing in a foreign language, Anderson said it's great training for aspiring performers.
"It's a challenge, but singers face that all the time. In fact, voice majors who want to move on to universities or graduate-level work have to perform in numerous languages, it's just a given," Anderson said.
"Singing in a foreign language is like starting with a blank slate. We've all been talking since we were babies, and we develop accents and different ways of emphasizing parts of words. In a foreign language, you are starting brand new without any of those habits."
International Education Week is a joint initiative of the U.S. Department of State and U.S. Department of Education to promote programs that prepare Americans for a global environment. In recognition of international education, the College has been staging special performances, lectures and events throughout the month of November.
For more information on "Voices Around the World," contact the Polk State Lake Wales Arts Center at 863.298.6883 or LWAC@polk.edu.
 In addition to Music, Polk State Fine Arts includes Theatre and Visual Arts, all of which enjoy outstanding statewide reputations.