Polk Works Announces Annual Meeting, Polk State is Title Sponsor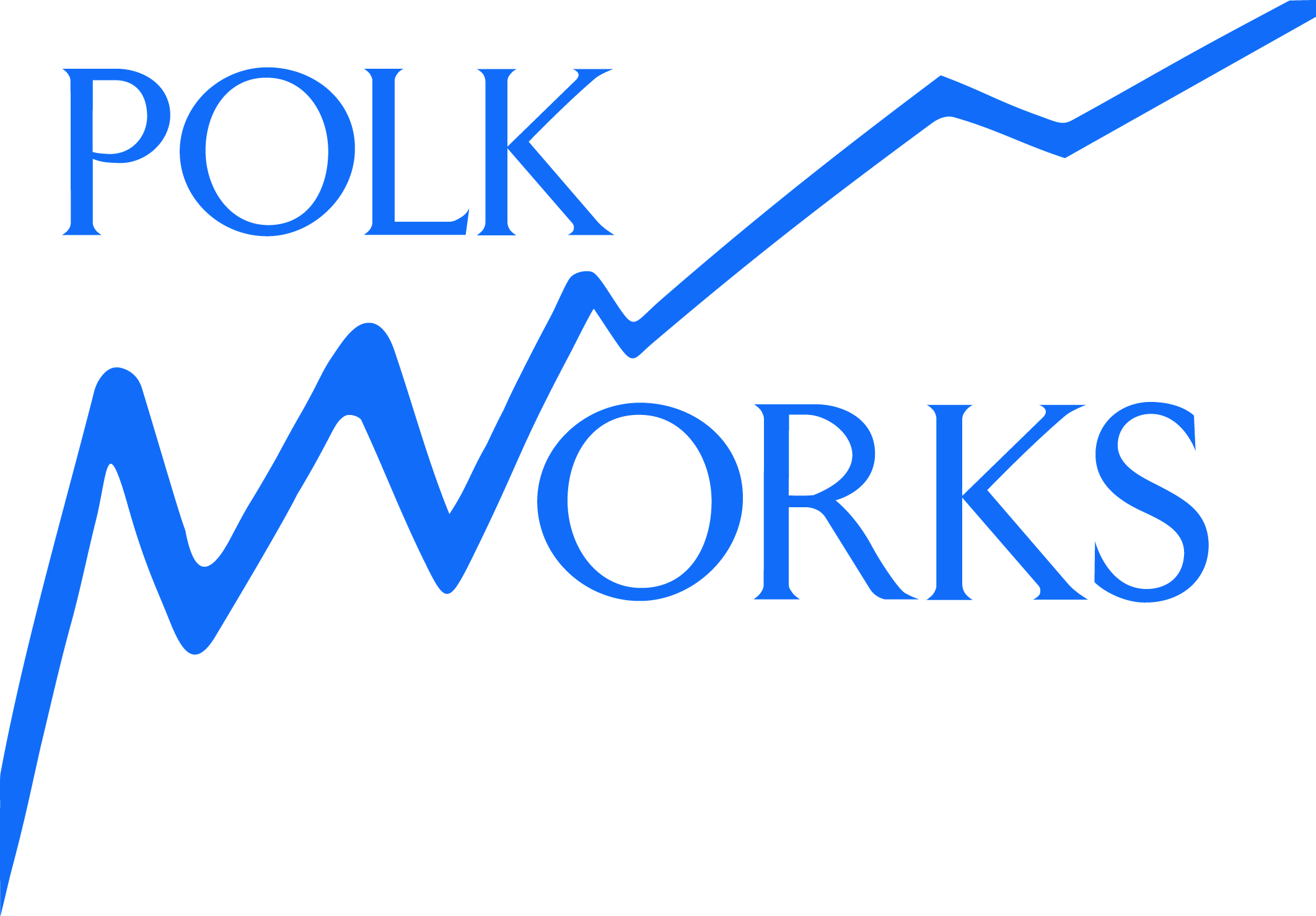 On Aug. 23, Polk Works will celebrate workforce achievement with its Annual Meeting and Best Places to Work Awards at The Lakeland Center from 7:30 to 9:30 a.m. This year's event will feature keynote speaker Congressman Dennis A. Ross, who will speak to veteran and workforce issues.
Polk Works is pleased to have Polk State College as the title sponsor of this event. Eileen Holden, president of Polk State College stated, "Polk State College values a dynamic partnership with Polk Works, and our support of this year's Annual Meeting provides us with a timely opportunity to affirm that relationship and to remind stakeholders throughout the county that our institution is absolutely focused on preparing students to thrive in the local workforce or wherever their dreams may take them. We were also particularly drawn to this event because of the spotlight it will place on military veterans in our community. We are profoundly grateful for the service these men and women have rendered, and we are proud to be the 'alma mater of choice' for veterans who call Polk County home."
The Annual Meeting also serves to distribute Polk Works' 2012 Annual Report by Stacy Campbell-Domineck, president and CEO, and to recognize individuals and companies who have contributed significantly to the workforce development board's efforts in Polk County during the 2011-2012 program year.
Awards presented are:
Best Places to Work Awards – This award promotes a company's unique forward-looking philosophy and serves to recognize those who have taken the lead in developing exceptional workplaces to improve the quality of life for workers and their families.
Employers of Distinction – These industry leaders have shown consistent commitment to improving the quality of life for their employees while leading our community in developing a best-practice workplace that encourages their employees to work at their very best.
Hammer Award – Named for one of our founding board members and a true champion of workforce development, Marvin Hammer, this award honors an individual who has dedicated significant personal time and effort to Polk Works' initiatives.
Workforce Champion Award – Recognizes an employer, individual or organization for their significant contribution to workforce and economic development initiatives.
Larry Miller Award – Recognizes a board member who has demonstrated an overwhelming commitment to workforce development for Polk County through their engaged leadership, innovation, time, integrity and high moral and ethical standards.
For information on the awards you may contact Business Services at BSU@polkworks. To purchase individual tickets and corporate tables for this event, please visit www.polkworks.org.