Polk State's Voices of the People Concert Series to Feature Pianist Byron Marc Sean on Dec. 5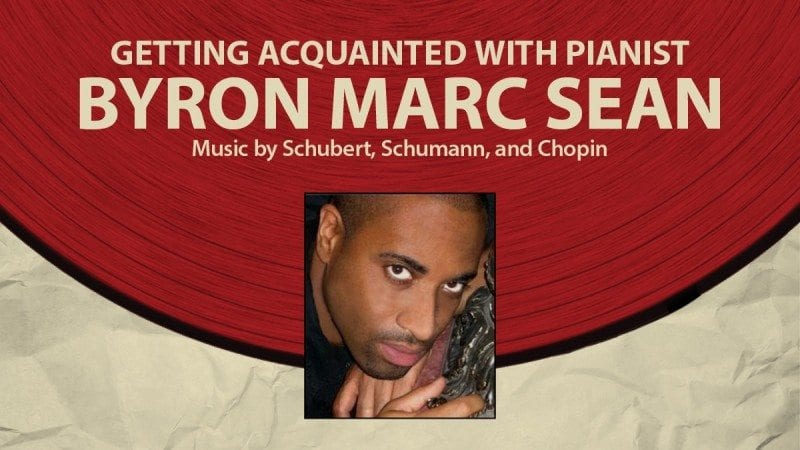 Polk State College's Voices of the People concert series continues with a performance featuring the music of Schubert, Schumann and Chopin.
The concert will take place Dec. 5 at 7 p.m. at the Polk State Winter Haven Fine Arts Theatre, 999 Ave. H N.E. It is free and open to the public, but a $5 donation is suggested.
Voices of the People is a joint effort by the College's Philosophy Club, Student Activities and Leadership Office (SALO), and Lake Wales Arts Center that offers the community opportunities to hear classical music performed by highly trained visiting musicians.
The December concert, also sponsored by Polk State Phi Theta Kappa, will feature pianist Byron Marc Sean.
Sean studied at the University of Michigan and the Royal Academy of Music in London. He has performed at music festivals such as the International Keyboard Institute and Festival in New York City and the Ecole Normale de Musique in Paris as part of the European American Musical Alliance.
Also performing will be Polk State Humanities Professor Derek Menchan, a cellist who has a master's degree from the Manhattan School of Music.
For more information, visit polk.edu/ArtsCenter, call 863.298.6883, or email LWAC@polk.edu.