Polk State's Supply Chain Management Degree Evolves with Industry Trends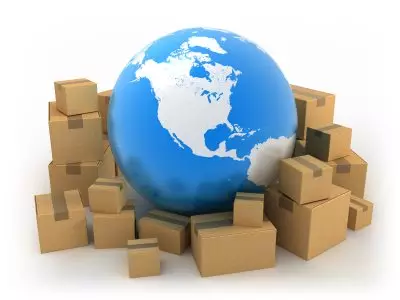 Every day, drivers zoom along Interstate 4 in Polk County, barely registering the string of warehouses on either side of the highway.
They see big-box buildings, they see semi-trucks lined up outside, and they keep on moving.
Spend a few minutes learning about the Supply Chain Management industry, however, and those warehouses — as well as a litany of non-warehouse operations — take on newfound significance, namely a wealth of job opportunities.
Polk State College is this fall launching a revamped associate degree in Supply Chain Management to ready its students to land those positions, filling persistent employer demand.
"Supply Chain Management is a field filled with exciting careers, and the demand for those with Supply Chain Management degrees has been strong even in economic decline. There is a lot of opportunity that people just don't know about," said Supply Chain Management program coordinator Jenn Bish.
First, a primer on Supply Chain Management, a spiel Bish is accustomed to giving.
"Supply Chain Management involves everything it takes to turn a raw material into something that consumers purchase," she said.
Take for instance the process of turning cotton into T-shirts. That cotton may be grown in one country, spun into fabric in another, and cut and stitched in yet another location, all before it finally ends up as a finished T-shirt on a department store rack — and supply chain managers are involved in every step of the cotton's journey.
Of course, cotton into T-shirts is just one example. Supply chain managers help move products of all kinds around the world, overseeing a vast array of processes and details that must occur before those products end up in consumers' hands.
"With a Supply Chain Management degree, you may manage a warehouse, monitoring what comes in and goes out, and configuring the most efficient way to stock shelves. You may work in purchasing for retailers, negotiating the best deal and managing inventory. You may work in transportation management. Nothing in the supply chain is static and one year it may be cheaper to move product by train, and the next year it is cheaper by barge," Bish said.
Bish added, however, that virtually all organizations have someone in charge of monitoring inventory, whether it's the number of bandages at a hospital or the number of prom dresses in a retail store.
"This isn't just warehouse work," she said.
Whatever a supply chain manager's role, the goal is always the same: To get products to consumers in the most cost-efficient way possible.
"You can waste a ton of money in your supply chain or you can save a ton of money," Bish said.
"Supply chain managers are analytical bargain shoppers. It's like solving a puzzle."
Because they have such an impact on an operation's bottom line, and because the industry is increasingly complex, adopting new technologies to keep pace with the global economy, supply chain managers are more in demand than ever.
According to the U.S. Bureau of Labor Statistics, logisticians — as supply chain managers are also called — will see their job opportunities grow by 26 percent through 2020, faster than the 14 percent projected for all occupations. The median wage for logisticians, according to the BLS, is $70,000 annually.
Here in Polk County, the opportunities for supply chain managers are particularly ripe. According to the Central Florida Development Council, logistics and supply chain management is the second-fastest growing cluster in Polk County, growing by 13.6 percent from 2003-2007. Among the companies here fueling that growth: Publix Super Markets, W.S. Badcock Corp., Florida Natural Growers, The Mosaic Company, to name only a few.
"Lakeland and Polk County will continue to see growth in the field of logistics and supply chain management because of its central location and existing assets. We have several logistics facilities for major retailers and there are also several companies specializing in logistics and supply chain management, such as Saddle Creek Corp., COMCAR Industries, Premiere Transportation and more," said Lakeland Economic Development Council executive director Steve Scruggs. "Logistics and supply chain management are key to today's global economy and will continue to expand."
Not only is the field of supply chain management growing, it's also changing, increasingly preferring higher levels of training.
"Students who will graduate from the Supply Chain Management program at Polk State are going to have two legs up on everyone else," said Greg Ruthven, president of The Ruthvens, a Lakeland-based warehouse development company, who said he currently has about 200 tenants whose operations involve supply chain management.
"This field is so much more sophisticated than it used to be. At one time, it was guys driving forklifts and working the floor. Now, it's down to a science and businesses have gotten a lot smarter and they're watching their pennies a lot more than they used to do."
Today's supply chain managers need formalized training that only college degree programs can provide, said John Zapata, senior vice president of distribution for Rooms To Go.
"My impression, over the years, when I started coming up the ladder was that each company was very unique in how they got their job done. Over time, that has changed and the uniqueness has gone away to some degree. We're becoming much more homogenized and there are so many governmental rules and regulations you need to know," said Zapata.
"You can't really learn those things just by being the most productive worker on the floor and working your way up."
Zapata added that today's supply chain managers also need to be adept communicators, and a college education is the best way of gaining those skills.
"If I had two applicants for a management position and one had a degree and the other didn't, I would absolutely take the one with the degree, and so would any other senior executive in this field," Zapata said.
Matt Kane, manager of integrated business planning and change management at Mosaic, and chairman of Polk State's Supply Chain Management advisory council, added that higher education is needed to engage in the industry's never-ending technological advances.
"New tools and techniques are being used for managing logistics and distribution that require a higher level of learning and education," Kane said.
"Larger companies are also leveraging new technologies to assist in more effective long-term business planning….I would say that the chances for advancement in supply chain management are limited without additional education or certifications. The practice of grandfathering people into new positions is fading away because of the adoption of new technologies."
Bish said sentiments such as those Zapata and Kane expressed are common throughout the industry.
"We hear all the time from national corporations that there is a huge push toward employees getting degrees in supply chain management, and companies are struggling to find qualified people with knowledge of the industry," she said.
The revamped Supply Chain Management associate degree at Polk State gets to the heart of changes and demands in the industry.
The program's adjunct instructor, Scott Ramey, has 27 years of experience in transportation logistics and will offer students real-world perspective.
"I plan on connecting our students with companies in our neighborhood, so they can see what supply chains are doing right here in our communities," Ramey said.
The program will also incorporate training on RFID, or radio frequency identification technology, which allows for an entire inventory to be taken with only a few keystrokes, as opposed to previous processes that involved hand-scanning individual items. Students will also train using Dimensional Insight, software used in the "real world" of supply chain management to track inventory and efficiency. Students also have access to a warehouse simulator.
"This warehouse simulation software lets you experience all kinds of scenarios and decide the best way to react. Maybe you program it so that you have a broken forklift, or someone called in sick, you can see how the warehouse will be affected and what adjustments need to be made. It also lets you test different configurations of warehouses, to explore whether different set-ups might be more efficient," Bish said.
Also significant to the program redesign is that class offerings will be consistent and will allow students to study around their work schedules.
Supply Chain Management also offers options for non-degree and higher-degree seekers. Through Polk State Corporate College, supply chain workers can earn the Global Logistics Associate Certificate from the American Society of Transportation and Logistics. Also, students who earn an associate degree in Supply Chain Management have the option of continuing their education in Polk State's Bachelor of Applied Science in Supervision and Management program, positioning themselves for even higher-ranking jobs within the supply-chain industry.
Of special note for the upcoming academic year, Polk State plans a Supply Chain Industry Expo for those interested in learning more about the industry. The event will be from 10 a.m. to 2 p.m. on Oct. 1 at the Lakeland campus and will feature several Polk County companies.
The revamped Supply Chain Management degree is the most recent example of Polk State adjusting its offerings to better meet employer and demand. Earlier this year, the College's Digital Media program underwent an overhaul to align with changes in that industry, and the College recently received approval to offer a bachelor's degree in Criminal Justice, allowing it to meet the needs of area law enforcement agencies.
To learn more about the Supply Chain Management degree, visit polk.edu.
Polk State College offers bachelor's and associate degrees in business. Its Bachelor of Applied Science in Supervision and Management offers concentration tracks in Business Administration, Business Information Technology, Public Administration, Public Safety Management and Healthcare Administration. Its associate degree tracks include Business Administration, Business Operational Management, Accounting Technology, and Supply Chain Management. Polk State partners with area industries in tailoring its business programs to specific workforce needs, ensuring students are equipped with the most in-demand skills.