Polk State's spring 2020 graduates invited to December ceremony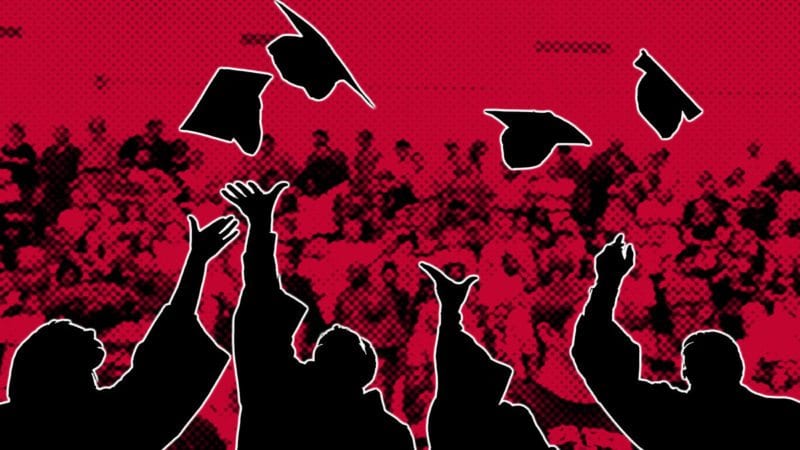 Polk State College's decision to cancel the May 7, 2020, commencement ceremonies was difficult and made with the health of students, families, employees, and the community at the forefront. The College continues to work diligently to find ways to celebrate the Spring 2020 Graduating Class and is inviting spring graduates to participate in commencement in December.
Polk State's fall graduation is currently scheduled for Thursday, December 10, 2020, at the RP Funding Center in Lakeland. The College will poll spring graduates in August to determine participation and the best way to accommodate everyone.
Additionally, the College will host a combined graduation ceremony in December for Polk State Lakeland Collegiate High School, Polk State Lakeland Gateway to College Collegiate High School, and Polk State College Chain of Lakes Collegiate High School. The dates and details of this ceremony are forthcoming.
Events are contingent on conditions and guidance from the State of Florida and Centers for Disease Control and Prevention. The College is hopeful that everyone will be able to come together in celebration of both spring and fall 2020 graduates.
More information will be forthcoming regarding how to sign up to participate in a December ceremony, obtain a cap and gown, secure tickets for guests, and more. Graduates are encouraged to monitor their Polk State emails and www.polk.edu for updates.
The College continues to work on a variety of creative ways to publicly celebrate the Spring 2020 Graduating Class this semester. College graduates were contacted this week by Polk State email about these exciting opportunities, including the possibility of being featured on Polk State's billboards, in a virtual yearbook, as well as in a graduation day video that will premiere May 7 on www.polk.edu and social media.
Spring 2020 graduates may submit their names, photos, and degree information to news@polk.edu to be included. More information is available at www.polk.edu/academics/graduation.
The College thanks students, faculty, staff, and members of the community for remaining flexible and understanding during this unprecedented time. Polk State looks forward to continuing to celebrate its spring 2020 graduates.