Polk State's OTA Program Draws Crowd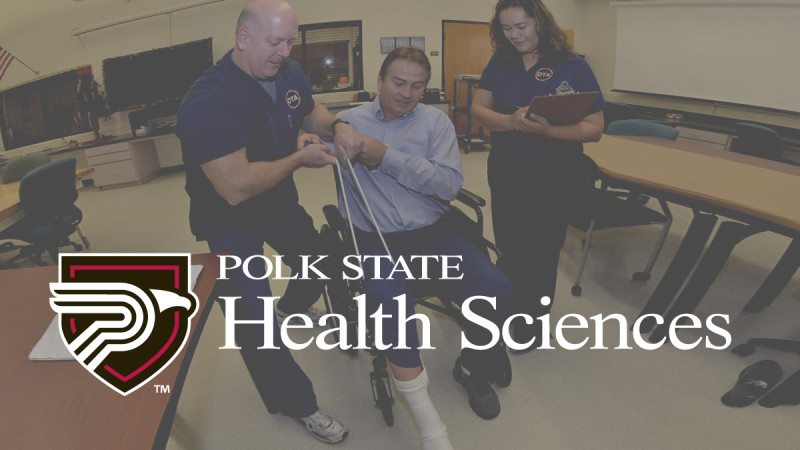 On Thursday Polk State College hosted more than 100 occupational therapy professionals for a special course aimed at improving the care they deliver to their patients.
Polk State offered the course in partnership with Genesis Rehab Services, a Pennsylvania-based company that operates in 44 states, including Florida. Genesis provides a number of therapies, including occupational therapy, and is one of the largest employers of the College's Occupational Therapy Assistant (OTA) program graduates.
The course, titled In Pursuit of Excellence, covered Genesis' best clinical practices and the value of performing standardized assessments to determine a patient's goals and most effective course of therapy. The course also discussed collaboration between occupational therapists and occupational therapy assistants.
Felicia Chu, an occupational therapist and Genesis' director of clinical services, who has 25 years of experience in a variety of clinical settings, presented the course.
In addition to the 100 who attended the course in person, about 30 professionals located in the Panhandle attended remotely.
Occupational therapy assistants work under occupational therapists to help patients develop, recover and improve the skills needed for everyday life, from driving to getting dressed to doing household chores. Occupational therapy is used to treat those with emotional, developmental and/or physical disabilities.
This was the first time the College's OTA program had hosted such a course.
OTA Program Director Saritza Guzman-Sardina said many of those who attended the course were clinicians who train Polk State students. By hosting the course, Polk State not only enriched the knowledge of professional OTAs, but also the training of students.
"The clinicians now have this information, which they can incorporate into their training and apply with our students," Guzman-Sardina said.
OTA Academic Fieldwork Coordinator Robin Richmond added: "Polk State being asked to host this course really highlights the collaboration between the College and this large company and the value it places on our students and the accessibility of our location."
In addition to the Occupational Therapy Assistant program, Polk State Health Sciences programs include Cardiovascular Technology, Diagnostic Medical Sonography, Emergency Medical Services, Nursing, Physical Therapist Assistant, Radiography and Respiratory Care. Polk State's Health Sciences students regularly outperform their peers in the state and nation on required licensing exams.