Polk State's Jazz Ensemble, Jazz Society to Perform Nov. 6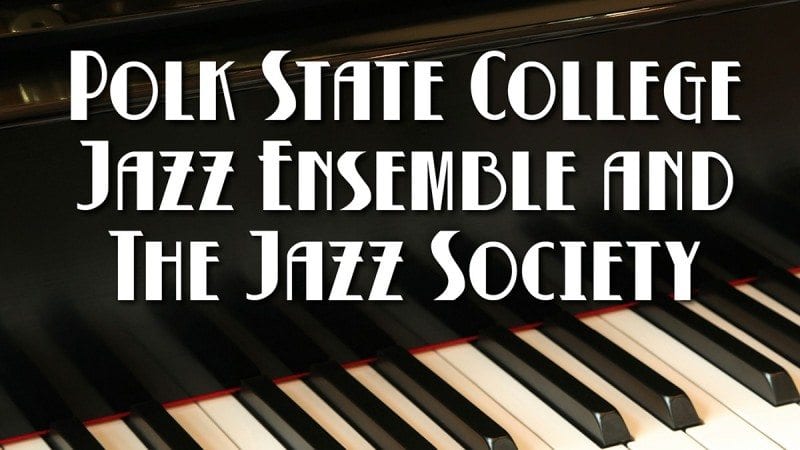 Polk State Music's Jazz Ensemble and Jazz Society will perform at the Polk State Lake Wales Arts Center at 7:30 p.m. on Nov. 6.
"Polk State's third-annual Jewel of the Ridge Jazz is only a few short months away. With this event, the Polk State Lake Wales Arts Center is really establishing itself as one of the best places to see live jazz," said Polk State Lake Wales Arts Center Director Osubi Craig.
"The Nov. 6 concert is going to showcase Polk State's homegrown jazz talent. These students may still be in college, but they play like pros. This is definitely a show worth coming to hear for yourself."
Polk State Music Director John Anderson agreed.
"These are really fine players," he said. "It's a joy just to hear them rehearsing. They're getting into the meat of what it means to do improvisational jazz."
Director of Bands Don West said attendees of the concert will enjoy an eclectic mix of jazz styles from jazz greats such as Count Basie, Sonny Rollins, and Dave Brubeck. The Jazz Society will also perform their own arrangements of modern and traditional jazz standards.
The Polk State Lake Wales Arts Center is located at 1099 State Road 60 East. Admission to the concert is free, but a $5 donation is suggested. All proceeds will benefit Polk State Music scholarships.