Polk State's Halverson Receives Pair of Teacher of the Year Honors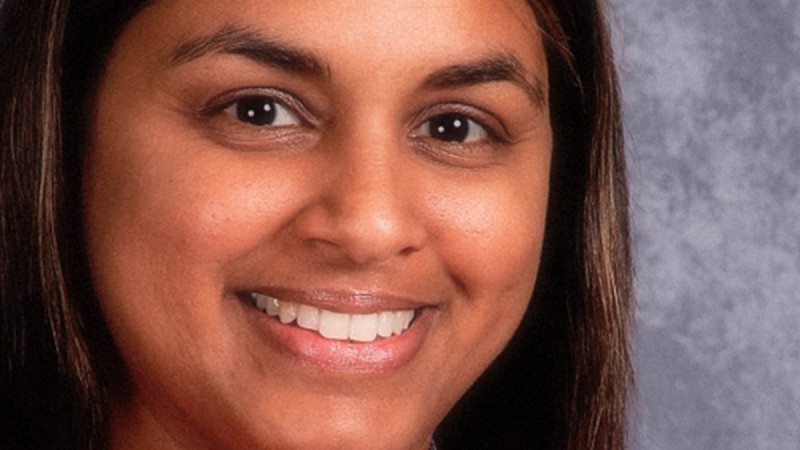 Polk State Chain of Lakes Collegiate High School Professor Suzanne Halverson has received a pair of Teacher of the Year honors, both on the county and school levels.
Starting with her countywide recognition, Halverson was named 2013 Polk County Teacher of the Year by the Central Florida Chapter of the Air Force Association (AFA).
The AFA is a nonprofit organization that promotes the United States Air Force, but also advocates and supports STEM and aerospace education.
Each year, the Central Florida Chapter of the AFA accepts nominations for its county-level Teacher of the Year awards. The Central Florida Chapter includes Lake, Orange, Osceola, Polk and Seminole counties.
A committee then ranks the nominations, putting special emphasis on each teacher's background and impact on their students, school and community, said Central Florida AFA Education Chairman Bill Yucuis.
Halverson was selected as the winner from nearly a dozen Polk County nominations.
Yucuis said Halverson's nomination stood out for a number of reasons.
"She's obviously a well-qualified teacher with a broad background. She also initiated the STEM Research Enhancement Program at Polk State Chain of Lakes Collegiate High School," he said.
"She helps her students learn the curriculum in school but also guides them in participating in various competitions, such as robotics. Plus, she's always becoming a better teacher by going to conferences around the nation, and she benefits her community by building homes for Habitat for Humanity."
At the school level, Halverson has been selected as Polk State Chain of Lakes Collegiate's Teacher of the Year, putting her in the running for the countywide award from Polk County Charter School Association; the countywide honor will be awarded May 6.
Polk State Chain of Lakes Collegiate Director Bridget Fetter said Halverson's impact in the classroom — and beyond — is boundless, making her more than deserving of both awards.
"Her lessons are so innovative. Her students are always doing new things. When you walk into her classroom, you're just in awe," Fetter said. "She has expertise in so many different areas, and she seems to do it all so effortlessly."
Halverson holds a master's degree in Exercise Physiology and a doctorate degree in Health Science. She is currently completing another master's in Biology.
She joined the faculty of Polk State Chain of Lakes Collegiate in 2006. Since then, she has developed the STEM Research Enhancement Program, which provides students with academic advising and support, as well as a STEM Research course, all to prepare them to major in a STEM discipline when they enter college.
She has also developed the Polk State Chain of Lakes' HOSA Chapter, allowing students to participate in medical-skills competitions, and started the school's National Honor Society.
Halverson has also helped the College forge a partnership with Winter Haven Hospital's Robotics Institute. As part of that partnership, area high school students may participate in the summer Scholarobotics Academy, which delivers instruction on medical terminology as well as hands-on experience with the hospital's da Vinci robotic surgery system.
Halverson said she is grateful for the opportunity to work with students at Polk State Chain of Lakes Collegiate, and for the support she receives from her fellow faculty members and members of the administration.
"I'm very proud to represent both the high school and the College," she said.
Halverson will receive her AFA award during Polk State Chain of Lakes Collegiate's senior recognition ceremony on May 30 at 6:30 p.m. at the Polk State Winter Haven Fine Arts Theatre.
Polk State operates two public charter high schools, Polk State Lakeland Collegiate High School and Polk State Chain of Lakes Collegiate High School in Winter Haven, to allow students to complete their high school diplomas and earn college credits. In many cases, students graduate with both their diplomas and associate's degrees. A third high school, Polk State Lakeland Gateway to College High School, will open this fall to serve students facing a variety of difficult circumstances, allowing them to complete high school and get a jumpstart on their college degrees.