Polk State's Beta Upsilon Upsilon Members Celebrate Numerous Honors Earned in 2015-16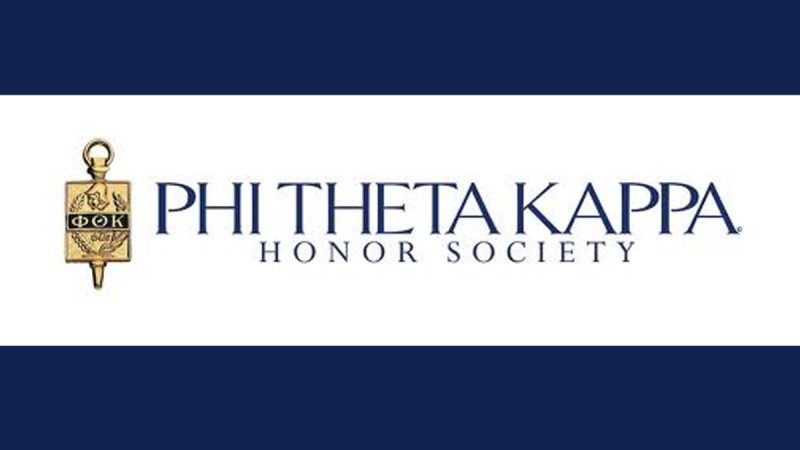 Polk State Lakeland's chapter of Phi Theta Kappa, the international honor society of two-year colleges, is celebrating numerous awards earned during the 2015-16 academic year.
"Every year, our students rise to the challenges PTK presents in academics and community service — and this year was no exception," said Beta Upsilon Upsilon Advisor and Mathematics Professor Penny Morris.
"The students have taken on leadership roles and gotten involved on campus and in their community. Phi Theta Kappa has taken notice and rewarded their hard work and commitment to the organization."
Among the awards received:
At Phi Theta Kappa's Regional Convention in Fort Lauderdale in late February, Beta Upsilon Upsilon President Lisa Murphy was selected as Distinguished Chapter President. She went on to be named one of only 30 Distinguished Chapter Officer Award winners, an international recognition, at Phi Theta Kappa's international convention in National Harbor, Md., in early April.
At the international convention, Beta Upsilon Upsilon again received a five-star rating. Stars are given for community service, research projects and other criteria. Five-star is the highest level a chapter can reach. Beta Upsilon Upsilon has maintained a five-star rating since it was formed in 2013.
Also at the regional convention, Beta Upsilon Upsilon was selected as the 2016-2017 Executive Office, meaning it will be responsible for organizing next year's regional convention in St. Augustine.
The chapter was recognized with a Hallmark Award for student writing. Each year, members of the chapter write about their various projects, which this year included conducting research toward development of an app for Polk State students, and in support of their nominees for Phi Theta Kappa awards.
Beta Upsilon Upsilon was also honored for participating in the C4 Challenge (Community College Completion Corp.), which involves having students take a pledge that they will graduate. This year, 337 Polk State students took the pledge and signed Beta Upsilon Upsilon's C4 banner.
The students weren't the only ones honored this year. Morris was selected as the Distinguished Advisor for Phi Theta Kappa's Florida region. She also received a pin honoring her 15 years of service as advisor. Morris served as advisor of Polk State Winter Haven's Phi Theta Kappa chapter, Xi Pi, until Beta Upsilon Upsilon was formed on the Lakeland campus in 2013. This was her second time receiving the Distinguished Advisor Award; she was previously honored in 2004.
"I enjoy seeing the students bloom through their work with Phi Theta Kappa," she said.
Additionally, Morris and co-adviser Paula Celestey were honored at the regional convention with Phi Theta Kappa's Horizon Award, which recognized their overall outstanding advising and roles in organizing the college fair at the regional convention.
Beta Upsilon Upsilon also inducted nearly 60 new members in 2015-16. To be eligible for induction, students must have completed 12 college-level credit hours and have at least a 3.5 grade-point average. Members must maintain a 3.0 GPA. The 2015-16 inductees included:
Jeffrey Aldridge, Kissimmee
Jarica Arnett, Lakeland
Emily Baranowski, Lakeland
Kayla Bias, Lakeland
Donna Bobko, Lakeland
Taylor Boyd, Lakeland
Brandy Burry, Lakeland
Abigail Campbell, Lakeland
Brandon Cera, Lakeland
Deanna Claburn, Lakeland
Rebecca Davis, Lakeland
Nestor Diaz, Lakeland
Angela Duffield, Winter Haven
Breanna Eaton-Carlson, Lakeland
Karen Elam, Winter Haven
Geratt Evans, Wauchula
La-Fern Fray, Lakeland
Candace Garcia, Homeland
Kristina Gibson, Lakeland
Hope Grimes, Lakeland
Lynn Hanes, Lakeland
Jeremy Hiles, Kathleen
Katie Hiles, Kathleen
Haley Jones, Lakeland
Lewis Jones, Lakeland
Tracey Jones, Lakeland
Truston Laynez, Lakeland
Hollie Macmullan, Wesley Chapel
Maegan Manrow, Lakeland
Gladys Martinez, Lakeland
Marissa Martinez, Mulberry
Sarah Matzen, Lakeland
Suejette McCraw, Lakeland
David Miller, Lakeland
Holly Montanile, Wesley Chapel
Nazmul Nayeem, Lakeland
Kordale Norris, Lakeland
Srushti Patel, Lakeland
Yarlili Penas, Mulberry
Krysta Perkins, Lakeland
Kersti Pinzon, Lakeland
Christina Pontenberg, Alturas
Jake Pullukat, Lakeland
Megan Reid, Lakeland
Janilice Rivera, Lakeland
Pamela Segovis, Lakeland
Breanna Smith, Lakeland
Jane Soderstrom, Lakeland
Haylee Stevens, Lakeland
Jennifer Stricklen, Winter Haven
Carlee Taphorn, Lakeland
Angela Taylor, Lakeland
Jamilette Torres De La Cruz, Winter Haven
Heidi Urquhart, Lakeland
Samantha Vargas, Winter Haven
Jacqueline Whalen, Lakeland
Shawn Whitmer, Lakeland
Phi Theta Kappa is one of more than 50 clubs and organizations offered through the College's SALO (Student Activities and Leadership Office).