Polk State's Annual FallFest Event is Oct. 17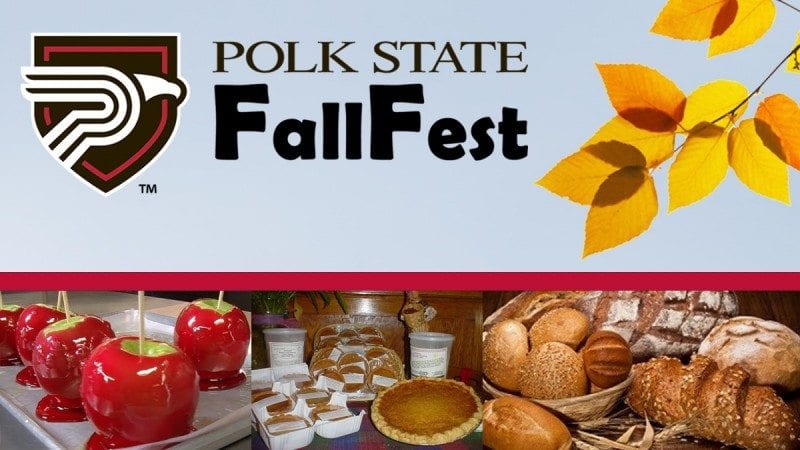 Polk State College's 29th annual FallFest will take place Oct. 17 from 9 a.m. to 3 p.m. at the Winter Haven campus, 999 Ave. H N.E.
Thousands of attendees make their way to the event each year to buy handmade crafts, watch police and EMS demonstrations, listen to performances by Polk State Music students, and get spooked in the haunted house staged by Polk State Physical Therapist Assistant students.
FallFest also offers a Pumpkin Patch and Kids Zone.
"This event is so beloved that some northerners schedule their visits to Central Florida just so that they can take in FallFest," said organizer Lucille Hadley.
Hadley said that this year's FallFest will once again deliver all that the community has come to expect — and love.
"FallFest wouldn't be FallFest without the hundreds of handmade crafts on display. The craft show is the foundation of FallFest. The event has grown considerably in the years. From popular crafts to other exciting events, thousands enjoy the festival each year," she said.
FallFest is a fundraiser to benefit student organizations and the Polk State College Foundation.
For more information, email fallfest@polk.edu.