Polk State's 2018 FallFest to continue community tradition Oct. 20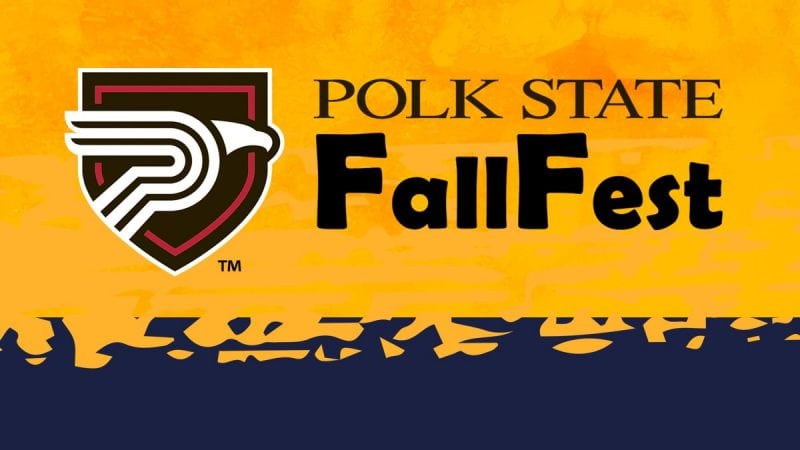 Polk State College's 2018 FallFest will take place Saturday, Oct. 20, continuing the community tradition that is more than 30 years strong.
From 9 a.m. to 3 p.m., the Winter Haven Campus at 999 Ave. H N.E. will transform into the highly anticipated craft fair featuring a variety of activities and crafters selling items from artwork, to jewelry and clothes, woodwork, baked goods, and more.
Thousands trek to the campus every third Saturday in October to enjoy the event, which also features a kids zone, pumpkin patch, haunted house, music, food, and educational demonstrations.
The festival is free, with vendor fees and proceeds from activities supporting the Polk State College Foundation to benefit students.
"This is a wonderful opportunity for members of the community and their families to come out and enjoy a day jam packed with handmade crafts, engaging activities, and friends," Program Coordinator Nancy Lozell said. "People come from all over to attend this annual event to celebrate the season, our community, and Polk State College."
The collaboration of Polk State's students, employee volunteers, and participating partners make the event possible.
For more details about the event, visit polk.edu/fallfest or email fallfest@polk.edu.