Polk State's 10th Annual MLK Luncheon is Jan. 15, Free and Open to Public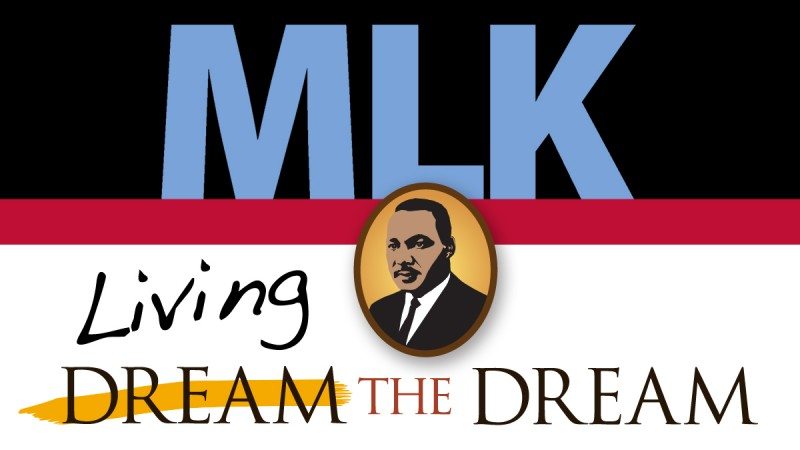 Polk State College's 10th annual MLK Luncheon will take place Jan. 15, and will be both a celebration of MLK's vision for a color-blind society — and the College's work toward that goal.
"In 2014, the College will celebrate its 50th anniversary," said event coordinator Lucille Hadley.
"When you look back at the history of the College, you find that it has always striven for racial equality. With this year's event, we're recognizing that fact, and connecting it to the vision Martin Luther King Jr. had, that we would all be judged by the content of our character, not the hue of our skin."
The luncheon will take place at 11:30 a.m. at the Bartow National Guard Armory, 120 Bartow Municipal Airport Road, where in 1964 the College first opened its doors.
When the College opened in Bartow, even as the country was embroiled in the civil rights movement, Founding President Fred Lenfestey insisted that faculty members "be color-blind." Lenfestey, who died in October 2013, also refused to let the basketball team play in a tournament unless organizers would allow Polk's African-American player to participate; none of the other teams were integrated at the time.
Tournament officials agreed, and the College's stance as an institution that would serve the entire community — regardless of race — was firmly established.
Having the event at the College's first location is a nod to its work toward MLK's ultimate vision for America, Hadley said.
"President Lenfestey was so bold for his time, refusing to let race be of any consequence at the College," Hadley said. "That's exactly what Martin Luther King Jr. wanted for this country."
The theme of this year's luncheon is 50/51 — signifying the College's 50th anniversary and the 51 years that have passed since King's March on Washington.
Speaking at the event will be Earl Brown, a professor, author, and life coach and trainer.
Brown has a bachelor's degree in Interdisciplinary Studies and a master's degree in Communications from Norfolk State University, as well as a doctorate in Ministry in Leadership, Marriage and Family from Regent University. He is an adjunct professor at both Polk State and Southeastern University. He also founded Freely Forgiven Community Church in Lakeland, and Streams of Life Worship Center, a predominately Kenyan congregation in Orlando. He also co-founded churches in Jacksonville and Lancaster, Pa., and is the author of several books.
Polk State's MLK Celebration Luncheon is free and open to the public. RSVP to Nixsa DelValle at 863.298.6842 or ndelvalle@polk.edu by Jan. 13.