Polk State Winter Haven Hosting Scholarship, Financial Aid Event on Sept. 15; Free Lunch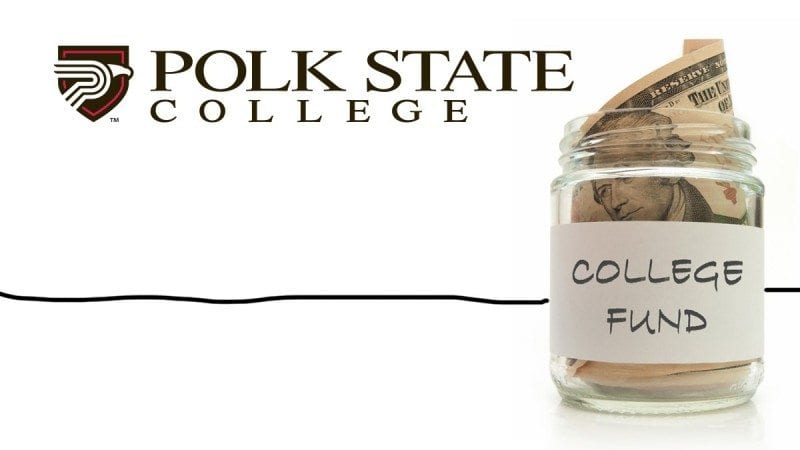 An upcoming event at Polk State's Winter Haven campus will offer two things students always need: food and information about how to pay their tuition.
Career Development Services and the Student Activities and Leadership Office (SALO) will present an Eat & Learn workshop about scholarships and financial aid at 11 a.m. on Sept. 15 in room WLR 317.
At the event, Polk State Student Financial Services Director Marcia Conliffe will discuss financial aid resources and processes, and Polk State College Foundation Accounting Specialist Karen Moore will share information about scholarship opportunities.
"This event is going to help students realize that there are more resources available to them than they realize," said Jeannette Grullon, coordinator of Career Development Services at the Winter Haven campus.
Also speaking at the event will be Polk State Winter Haven SALO Student Activities Assistant Christina Urbina, who will walk students through the process of creating accounts on CollegeFish.org.
CollegeFish is a resource provided by Phi Theta Kappa, the international honor society of two-year colleges, that helps students select transfer institutions and find money to complete their degrees.
"CollegeFish matches students with the universities that are right for them based on their academic performance and career plans. The site asks you for a lot of information, but then it matches you to the schools and scholarships that cater to you. If you're a nursing student, you will only get information about nursing schools and nursing scholarships. Also, the site saves your information, so when you're applying for scholarships, you don't have to re-enter everything; you just submit your essay. CollegeFish takes a lot of the work out of searching for a university and scholarships," Urbina said.
CollegeFish is free resource and available to all Polk State students.
Lunch will be provided at the event.
For more information, contact Grullon at jgrullon@polk.edu.
Polk State has Career Development Services offices on the Lakeland and Winter Haven campuses. Career Development Services can assist students in securing internships, writing their resumes, looking for jobs, and preparing for job interviews.