Polk State Voices of the People Concert Series Continues with "Masterworks and Showpieces" on March 20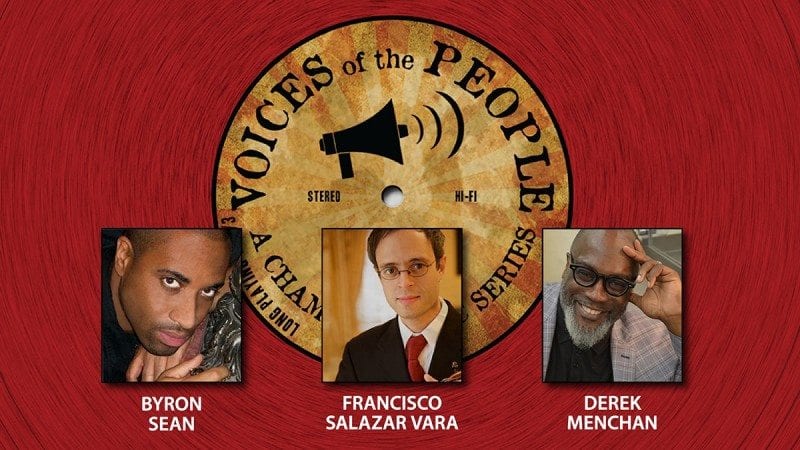 "Masterworks and Showpieces," the next performance in Polk State College's Voices of the People concert series, will take place at 5 p.m. on March 20 at Bok Tower Gardens' Pinewood Estate, 1151 Tower Blvd., in Lake Wales.
Tickets are $25. Seating is limited. Visit boktowergradens.org/rising-artist or call 863.734.1222 for tickets.
Humanities Professor Derek Menchan, a Manhattan School of Music-trained cellist and founder and director of Voices of the People, will perform during the Bok Tower concert. He will be joined by Harrisburg Symphony Orchestra violinist Francisco Salazar Vara and Royal Conservatory-trained pianist Byron Marc Sean, both of whom have previously performed as part of the concert series.
Menchan offered this preview of the upcoming concert:
"Sunday's concert will feature fiendishly difficult and technically demanding works — showpieces — written for the sheer enjoyment of their listeners. These will be especially fitting for Pinewood Estate, as many of these pieces offered were written to be played in chambers of homes about the size of Sunday's venue," he said.
He continued:
"The evening will also feature famous works for the individual instruments. The showpieces, by Sarasate, Chopin, Rossini, and more, are so extraordinary and challenging that not all musicians can play them. This makes Sunday's tour de force an event not to be missed."
Voices of the People is a joint effort by the College's Philosophy Club, Student Activities and Leadership Office, and Polk State Lake Wales arts Center to offer classical music performances to the community.