Polk State Voices of the People Concert Series Concludes 2015-16 with "Reconstructing Beauty" on April 2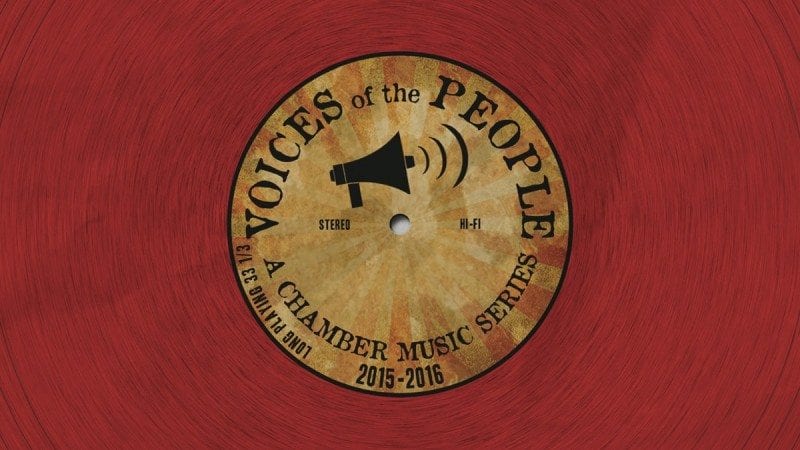 Polk State's Voices of the People concert series will conclude its 2015-16 season with "Reconstructing Beauty" at 7 p.m. on April 2 at the Polk State Lake Wales Arts Center, 1099 State Road 60 East.
Humanities Professor Derek Menchan, a Manhattan School of Music-trained cellist and founder and director of Voices of the People, will perform during the concert. Joining him will be Carl Cranmer.
Cranmer made his debut with the Philadelphia Orchestra when he was just 9 years old, holds two degrees from The Juilliard School, and is now an assistant professor of piano at West Chester University.
Menchan explained that the upcoming event is a follow-up to the concert that began the 2015-16 season.
"This concert bookends the 11-concert season, which began, also at the Polk State Lake Wales Arts Center, with 'Deconstructing Beauty,'" he said.
"The first concert featured works in which the audience was challenged to find beauty in quite different musical manifestations."
During the April 2 concert, Menchan continued, he and Cranmer will "lead the audience through pieces that are simply and obviously gorgeous, even as they are from different eras."
The selections for the concert will represent not only different eras, Menchan added, but also a variety of composers.
"Bach will be played to represent an almost mystical understanding and presentation of tonal centers and musical architecture from the Baroque period. Chopin will be offered as a sincere, Romantic show of gratitude to the audience that has followed Voices of the People since its inception in 2012. And the 20th-century gargantuan cello and piano sonata of Sergei Rachmaninoff will close the program. The work has the most tear-jerking and lovely slow movement found anywhere in music. Indeed, the entire work, which takes up most of an hour, contains haunting and emotionally powerful melodies that the audience will not soon forget. For all those reasons, 'Reconstructing Beauty' will be a program not to be missed," he said.
Voices of the People is a joint effort by the College's Philosophy Club, Student Activities and Leadership Office, and Polk State Lake Wales Arts Center to offer classical music performances to the community.
There is no cost to attend the concert, but seating is limited. Make reservations at polk.edu/boxoffice or call 863.298.6883 or email LWAC@polk.edu.