Polk State to test emergency alert system on June 16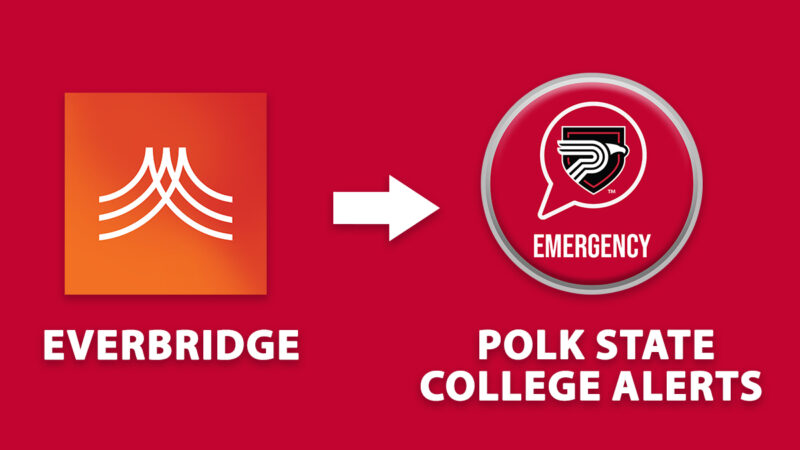 In a continued effort to ensure the safety of students, faculty, and staff, Polk State College will be conducting a test of its Everbridge mass alert system on Friday, June 16, at 9 a.m.
All active students and employees will receive Everbridge alerts automatically. The June 16 alerts will be only a test, but notifications will be sent in the event of actual emergencies such as inclement weather, natural disasters, or other unforeseen and immediate conditions that may affect the health and safety of students or employees. Alerts will also be sent in the event of emergencies or dangerous situations occurring on campus that involve an immediate threat to students' or employees' health or safety.
To maximize safety, students and employees are encouraged to download the Everbridge application on their smartphones. The app is available for Apple and Android.
Students should download the app and search for "Polk State." They should then select "Polk State College Alerts." They will be asked to put in their Polk State email username and password to complete the process. Faculty and staff will receive employee-specific instructions via their Polk State emails.
Alerts, including the upcoming test, will be sent via the app, text message, phone call, and email.
To make sure notifications are received, the College urges students and employees to ensure that all information is up to date in Passport. Contact information should be current under the "My Details" link. Numbers entered in the "Cellular Number" field in the "Personal Information" section are used for emergency texts and phone messages.
More information about Everbridge can be found here.