Polk State to Offer Transfer Fair for Students Exploring Postsecondary Options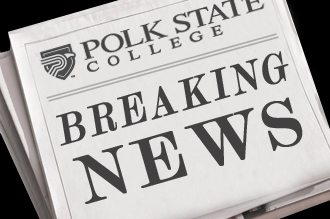 Polk State College will host a Transfer Fair on Wednesday, Sept. 5, to help students explore their options for higher education.
The event will take place from 10 a.m. to 7 p.m. in room WST 126 on the Winter Haven campus, 999 Ave. H. N.E.
From 10 a.m. to 2 p.m. and 4-7 p.m., representatives from more than two dozen colleges and universities will be on site to answer questions and offer information. Among the colleges and universities that will be represented are Florida Atlantic, Florida International, Florida Southern, Florida State, Nova Southeastern, University of Florida, University of South Florida, Warner, Webber, and Polk State College.
During the hours of 2-4 p.m., four workshops will be offered, including:
"What I Can do with a Degree in Business Administration/Sports and Fitness Management?"
"Tips on Applying to Graduate School"
"Choosing an MSN (Master of Science in Nursing) Program"
"Scholarships: Different Types, How to Apply, What You're Eligible for…"
The Transfer Fair is free to attend and is open not only to Polk State students interested in transferring to undergraduate and graduate programs at other institutions, but also students throughout the community interested in exploring their postsecondary options.
Polk State College offers associate's and bachelor's degrees in programs designed to fill specific workforce needs in Polk County. Its bachelor's degree offerings include the Bachelor of Applied Science in Supervision and Management, Bachelor of Science in Nursing and the recently state-approved Bachelor of Science in Criminal Justice.
Students who earn their associate's degrees at Polk lead the state in terms of the GPAs they earn after transferring to the state university system.
Polk State's associate's and bachelor's degree programs are the most affordable in Polk County.