Polk State to Host Josh Giles MLK Invitational; Begins Friday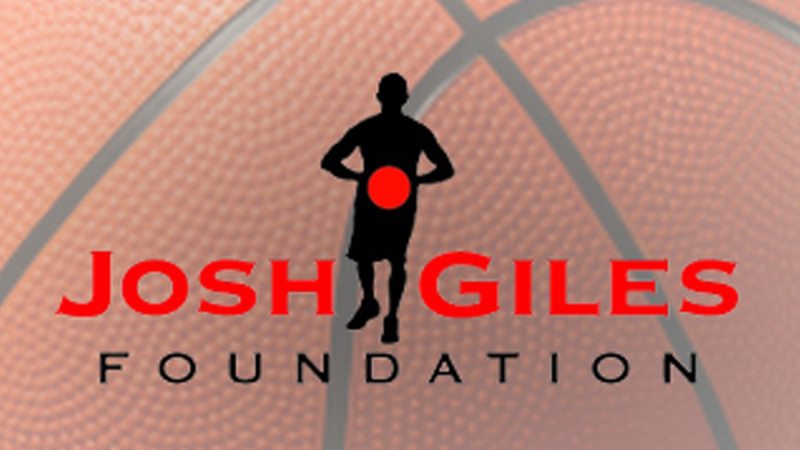 Brandon Giles has discovered the power of his father's name and its reach.
The 24-year-old son of the former Polk State College men's basketball coach found the impact of his father's involvement with young men has not been forgotten while organizing the first Josh Giles MLK Invitational.
"Its amazing how many people still know my father," said Giles, who took over as director of the Josh Giles Foundation from his mother, Cynthia, about six months ago. "When I mentioned we're doing a Josh Giles Invitational, that got their attention more than anything."
Giles used his father's name and influence to corral some of the best local and statewide high school talent for the tournament, which begins Friday and continues Saturday at the Polk State College Winter Haven Health Center. The tournament also includes a Polk State College men's basketball game.
The highlight of the event is the final game Saturday between host Auburndale High School, ranked No. 3 in Class 5A by MaxPreps.com against Cardinal Gibbons, ranked No. 2 in Class 4A at 7:30 p.m.
"We want to build this tournament to become one of the top MLK events in Florida and ton continue to honor the legacy of Coach Giles," said Polk State College head coach Matt Furjanic.
In all, nine games will be played involving five Polk County teams including Kathleen, ranked No. 21 in Class 6A, 2012 state semifinalist Winter Haven, Sonrise Christian and Tenoroc.
Through his attempts to find teams for the event, Giles learned more about his father, who coached the Polk State College for 14 seasons. Polk State College won three state championships and gained national prominence under Giles, who is a member of the Polk County Hall of Fame. Giles died of a heart attack in 2002.
"A lot of these coaches told me about my father and it really hit home with me when they spoke about him," Brandon Giles said.
The event is the second for the Josh Giles Foundation in the past three months.
The Foundation also hosted the 8th Annual Josh Giles Tip Off Classic in November at Polk State College. However, it was limited to local teams only.
Giles worked diligently over the past few months to land the second event.
"I wanted to expand our exposure and get the name out there and create more awareness for what we're doing," Giles said.
Giles teamed with Polk State College Athletic Director Bing Tyus and Furjanic on the particulars.
"They have helped us tremendously as well as the Polk State College Foundation," Giles said.
The event benefits the Polk State College Foundation and basketball scholarships in Giles' name.
The Josh Giles Foundation's mission is to maintain Coach Giles' vision and continue his work by helping student-athletes enrich their lives through education and activities that showcase their talents and advance their dreams.
In addition to the high school games, Giles got a bonus when he heard Polk State College entered the event with a game at 4:30 p.m. Friday against TAAG Academy of Tampa.
The Eagles found an open spot in their schedule when their road game against Broward scheduled for earlier this month was cancelled due to transportation problems.
"It's nice to have Polk State open it up," Giles said.
The first high school contest begins at 6:30 p.m. Friday as Golden Gate faces IMG Academy.
St. Petersburg Lakewood meets Cardinal Gibbons at 8 p.m.
Games continue Saturday at 9:30 a.m. as Tenoroc takes on Cypress Creek.
Tickets are $10 for a weekend pass.
Tickets are $5 for both games Friday.
Tickets are $7 for all games Saturday.
Please find the entire schedule listed below.
JOSH GILES MLK INVITATIONAL
Friday, January 18
Game 1 – 6:30 p.m., Golden Gate High School vs. IMG Academy
Game 2 – 8 p.m., St. Petersburg Lakewood vs. Cardinal Gibbons
Saturday, January 19
Game 3 – 9:30 a.m., Tenoroc vs. Cypress Creek
Game 4 – 11 a.m., Sonrise Christian School vs. Ocoee High School
Game 5 – 12:30 p.m., East Bay High School vs. St. Cloud High School
Game 6 – 2 p.m., St. Petersburg Lakewood vs. Golden Gate High School
Game 7 –  3:30 p.m., Kathleen High School vs. All Saints' Academy.
Game 8 – 5 p.m., Winter Haven High School vs. IMG Academy
Game 9 – 7:30 p.m., Auburndale High School vs. Cardinal Gibbons High School