Polk State to Graduate First Class from Bachelor of Science in Nursing Program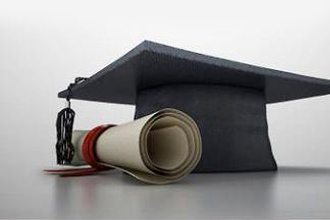 History will be made at Polk State's 107th commencement ceremony, when the College will graduate the first class of students from its Bachelor of Science in Nursing program.
The College launched the degree — often referred to as the RN to BSN program — last fall in response to demand from area hospitals seeking more highly trained nurses. The program attracted more than 120 students that first semester, exceeding even the most optimistic enrollment projections.
Students in the BSN program — all of whom already have associate's degrees in Nursing and are Registered Nurses — receive higher-level training that improves the care they provide to their patients.
"All of our RNs are prepared to excel and deliver quality care. However, the BSN program focuses specifically on critical and creative thinking with a curriculum that produces a skill set that empowers nurses to make more sophisticated decisions," said Mavra Kear, coordinator of the BSN program.
"Ultimately, these advanced RNs make an incredible difference in the efficiency of healthcare. That's why the national trend is moving in the direction of baccalaureate training."
Graduates of the program say they have indeed grown and developed as professionals during the course of their BSN studies.
"When I began the BSN program just over a year ago, I did not expect that it would have such an impact on my nursing practice," said Mirtha Alvarez-Acevedo. The knowledge and skills I have gained during this past year have broadened my understanding of the nursing profession and the healthcare field. I have become more confident in my skills and abilities. I look forward, with great optimism, to my future growth as a person and nurse as I continue my nursing career."
Janelle Paramore agreed.
"I have learned so much through this journey for my BSN degree. There are so many experiences and items that I have taken back to my workplace and shared with others. This program has also put into perspective what I value as a nurse and what path I want my future course of nursing to follow," she said.
The BSN program instilled in student Mohammed Ahmad new perspective on leadership.
"I learned that a good leader must display leadership, have a set vision, relay effective communication techniques and bring in change," he said.
Kear congratulated all the graduates on the commitment they showed to reaching their goal for a higher degree.
"These students have demonstrated a dedication to advancing their education and the nursing profession. They all plan to attend graduate school. Many expressed amazement at how earning their bachelor's degree in nursing was a life-changing experience and broadened their perspective on nursing. I am extraordinarily proud of these students and our BSN program," she said.
In addition to Acevedo, Ahmad and Paramore, the BSN graduates include:
Tamara Baker
Veronica Bell
Kala Borders
Mark Brickner
Deanna Larr
Zachary Oliver
Emily Sack
Polk State College's 107th Commencement will be Dec. 13 at 4 p.m. at the Health Center, on the campus of Polk State Winter Haven, 999 Ave. H N.E.
Polk State's Nursing Program is one of several Health Sciences programs offered by the College. The Nursing Program offers Associate in Science and Bachelor of Science degrees, and serves approximately 400 students in any given term. Approximately 60 percent of Polk County's Registered Nurses graduated from Polk State.