Polk State Theatre Presents "A Raisin in the Sun" Beginning Oct. 1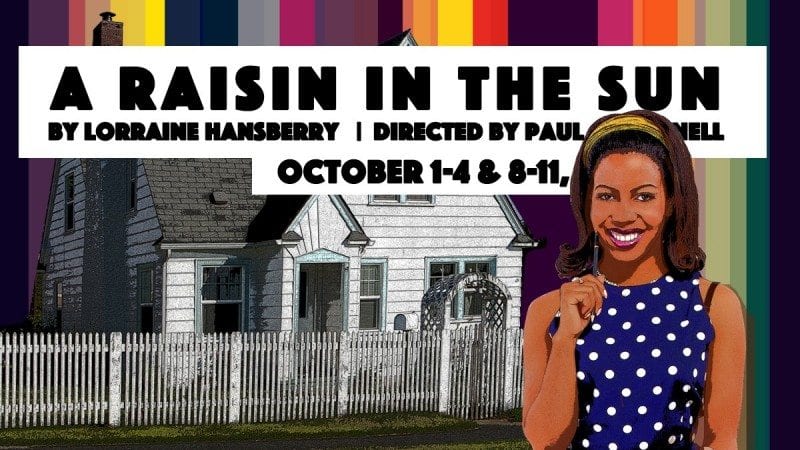 Polk State Theatre will begin its 2015-16 season on Oct. 1 with the enduring, and emotionally riveting, "A Raisin in the Sun."
"I have not done a show here yet that presented the potential for catharsis — until this one," said Polk State Speech and Theatre Professor Paul Carbonell. "There has been a lot of emotion on stage during rehearsals, and if that comes through when the curtain comes up, this will be a show that deeply affects our audience."
Written by Lorraine Hansberry, "A Raisin in the Sun" tells the story of the Youngers, an African-American family living in Chicago in the 1950s. The play opens with the family awaiting a $10,000 insurance check. Each member has different dreams for the cash — from buying a house to investing in a liquor store to medical school tuition. As the family members grapple with their competing dreams, they also endure racial prejudice from a society embroiled in the Civil Rights movement.
The play has a storied Broadway history. It debuted in 1959 starring Sidney Poitier. Celebrated screen actor Denzel Washington starred in its 2014 Tony Award-winning revival.
Carbonell said Polk State Theatre is putting a unique spin on the show. For instance, the set for the play is typically realistic, with walls creating the rooms of the Youngers' apartment, and area rugs giving it a homey feel. Polk State's set will be wall-less, and rather than area rugs, the actors will walk on a surface painted with African-inspired patterns.
"With our set, we're hoping to convey a more universal story, not one that is solidified in a specific time and place," Carbonell said.
"This is a play whose themes are universal and are still as relevant today as they were in 1959, when the play debuted on Broadway."
Polk State Theatre will present "A Raisin in the Sun" Oct. 1-4 and 8-11 at the Polk State Winter Haven Fine Arts Theatre, 999 Ave. H N.E. Performances are at 7:30 p.m., except for Sunday matinees at 2:30 p.m.
The Oct. 1 performance is free to the public as part of the College's inaugural Arts Day. All other performances are $8 for the general public, but free for Polk State students and employees, and all high school students with ID.
The box office opens an hour prior to each performance.
For more information, call 863.297.1050 or visit polk.edu/theatre.
Cast members and their roles include:
Tatyana Arroyo, Lena Younger (Mama)
Laya Choate, Ruth Younger
Zackeir Minniefield, Walter Lee Younger
Torain Blue, Travis Younger
Kailah Ruffen, Beneatha Younger
Alejandro Valdez, Joseph Asagai
Kevin Santana, George Murchinson
Melanie Pagan, Mrs. Johnson Brash
Charlie Sigler, Karl Lindner
Loventas Chera, Bobo
Jason Bertino, Moving Man
Michael Burke, Moving Man
Peircen Williams, understudy
Members of the production team include:
Tiffany Nystrom, stage manager
Michael Burke, assistant stage manager
Javier Calderon, lighting design
Ana Kargakos, sound design
Kimberly James, production assistant
Chance Jones, production assistant
Jason Bertino, production assistant
Stephen Packard, set design
James Sharp, technical director
Orlando Mora, theatre technician
Alex Taylor, theatre technician
Paul Carbonell, director/producer
In addition to Theatre, Polk State Fine Arts includes Music and Visual Arts, all of which enjoy outstanding statewide reputations.