Polk State Theater Seeks Performers: No Experience? No Problem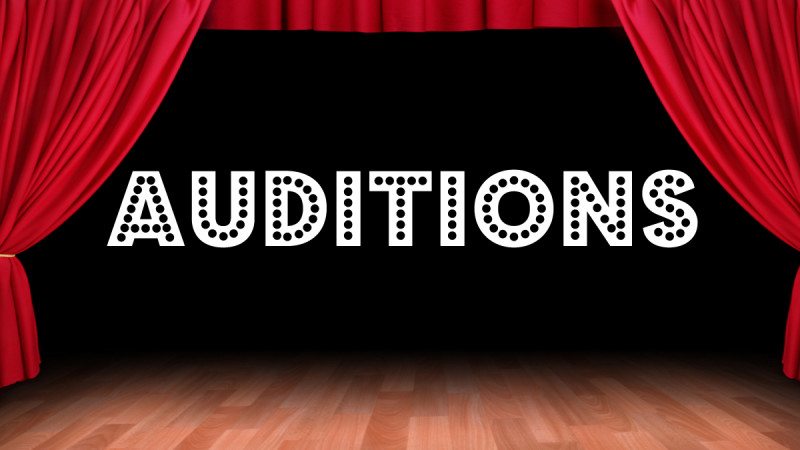 This fall, Polk State Theater will stage a classic British romantic comedy, a favorite off-Broadway musical, and a Shakespearian tragedy.
But first it needs performers — no experience necessary, just a willingness to work hard.
And mark your calendars now, potential actors, auditions are scheduled for the first week of the fall semester.
"You have nothing to lose and everything to gain," said Polk State Theatre adjunct professor Ilene Fins.
Fins will direct Pride & Prejudice, slated for the Polk State stage in October. Based on the novel by Jane Austen, Pride & Prejudice is a love story set among the British upper class of the 1800s. It's an enduring tale full of romance, scandal and humor that inspired a 2005 film version starring Keira Knightley.
The Polk State production, however, is open even to students who've never before set foot on a stage.
"Don't be intimidated," Fins said. "We've had lots of people with no acting experience who have come, tried out and ended up getting parts."
Those students have gotten much more than parts, actually, Fins said.
"Taking part in a play is just really fun. You get to meet new people, form lifelong friendships," she said.
"It increases your confidence in your communication and leadership skills. It teaches you empathy because you have to walk in your character's shoes. Whether you want to be a nurse, a lawyer, a businessman, the theatre will benefit you."
In November, Polk State will present the musical The Fantasticks, an off-Broadway hit that has been performed for nearly 50 years. The show is centered around a young man and woman whose parents build a wall between their homes and pretend to feud with one another, all to keep their children separated. Nevertheless, the two find a way to meet and fall in love, which as it turns out was the parents' plan all along.
Just the word "musical" may be enough to shy some potential performers away, but director Mark Hartfield encourages those students to think again.
"If you have any singing experience, whether it's in your church choir or in the shower, give it a try," he said. "Come, do what you can do to the best of your ability, and if there's something for you, you'll get a callback. If not, you're no worse off than when you walked in the door."
Students must come to auditions for The Fantasticks prepared to sing 16 bars of a song. The preference, Hartfield said, is for students to sing music from a musical. However, students may sing anything that makes them feel comfortable and confident — that is, whatever is going to make them shine during the audition process.
"If you walk in and sing a pop song or if you sing 'Happy Birthday,' the important thing is that we can hear your voice and what you can do with it," he said. "Pick a song you like. Give yourself every opportunity to do well during the audition."
Hartfield also suggests students bring their personal calendars along with them to the auditions. If two performers are neck-and-neck during the audition process, their availability for rehearsals and show times becomes a determining factor, he said.
For students who are successful in the auditions, let it be known that there is much work involved.
In addition to show dates, Fins and Hartfield said their productions will involve four or five days of rehearsals per week for six to eight weeks; rehearsals are usually three hours a night. Rehearsal commitments vary depending on a student's part, but no matter if they have a cameo or a starring role, preparing and performing a play is a demanding, intense process.
But the payoff is big.
"It's good to face your fears and to challenge yourself in life," Fins said.
In addition to Pride & Prejudice and The Fantasticks, Polk State Lakeland will present a condensed version of the Shakespearian tragedy, Hamlet. Students interested in performing in that play must register for Theatre Workshop, TPP1925L. The seven-week, one-credit course will be entirely dedicated to planning, rehearsing and performing the play. The class meets on Fridays from 11 a.m. to 12:15 p.m. at LAC 1231 at Polk State Lakeland.
Audition Details
Pride & Prejudice
Performance dates: Oct. 2-5 and 9-12 at the Winter Haven Fine Arts Theatre
Auditions dates: Aug. 21 at 6 p.m. and Aug. 22 at 4:30 p.m. Callback auditions will take place on Aug. 23 at 6 p.m.
Audition location: WFA 117, Polk State Winter Haven
Those who plan to try out for the play should be prepared to cold read from the script. A copy of the script may be obtained in advance by contacting Fins at ifins@polk.edu.
The Fantasticks
Performance dates: Nov. 13-17 and 21-24 at the Winter Haven Fine Arts Theatre
Audition dates: Aug. 21 at 4:30 p.m. and Aug. 22 at 6 p.m. Callbacks will be at 4:30 p.m. on Aug. 23.
Audition location: WFA 117, Polk State Winter Haven
Those who try out should bring 16 bars of a song to sing with an accompanist.
Hamlet
Students register for Theatre Workshop, TPP 1925L.
Class meets Fridays at 11 a.m. beginning Aug. 23.
Performance is Oct. 4 at 6 p.m. at Polk State Lakeland.
Instructor is Paul Carbonell. For more information, email pcarbonell@polk.edu.
In addition to Theatre, Polk State Fine Arts includes Music and Visual Arts, all of which enjoy outstanding statewide reputations.