Polk State Students See Opportunities in Shoes, Organize Collection Drive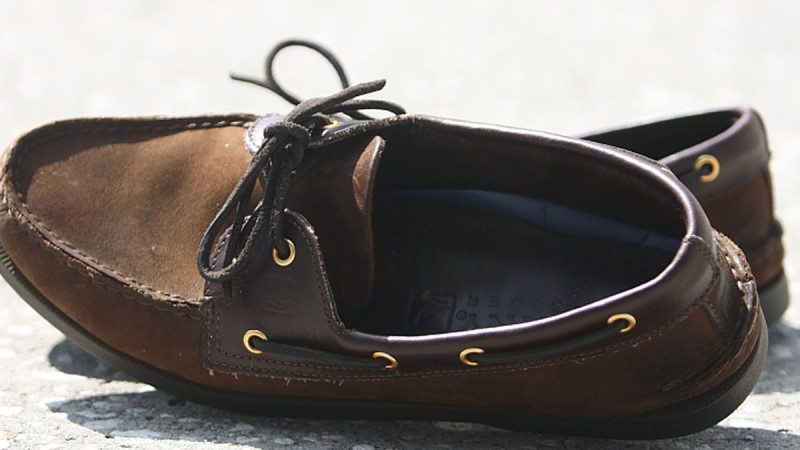 For Polk State Chain of Lakes Collegiate High School students Holly Kennon and Sarah Massey, shoes are much more than just shoes. They are opportunities.
A pair of sneakers is a chance for a child to go to school. A pair of pumps is a woman's shot at a new job. A pair of loafers can help a man get his whole life back on track.
With that in mind, the students are spearheading a shoe drive on Polk State's Winter Haven campus from April 9-13. Kennon and Massey, along with other members of the Polk State Chain of Lakes Leadership Cadre, will be collecting shoes of all kinds and sizes — except for flip-flops — at boxes located at the Student Center, Learning Resources Building and Polk State Chain of Lakes office. The shoe drive will end at noon on April 13, and the shoes will be donated to The Mission of Winter Haven and Cheep Boutique.
To complement the shoe drive, Polk State will also offer two screenings of the TOMS Shoes documentary, "For Tomorrow," on April 9 — at 9 a.m. on the Polk State Chain of Lakes patio and at 1:30 p.m. in Room 126 of the Student Center.
TOMS Shoes is known for its philanthropic efforts, donating one pair of shoes to those in need for every pair it sells. The company's website, toms.com, explains that without shoes, children are exposed to disease and injury, and in many places, shoes are a requirement for attending school.
"For Tomorrow" explains the company's mission and its nationwide "One Day Without Shoes" campaign, which is planned for April 10. "One Day Without Shoes" encourages people to do just that — go a day without wearing shoes — so they can better understand the plight of those who do not own shoes.
As part of the Polk State Chain of Lakes project, students are encouraging their peers and members of the College's faculty and staff to participate in "One Day Without Shoes." Participants should still wear shoes when they're outside for sanitation and safety purposes, Kennon and Massey said.
Students will also set up a table in front of the Winter Haven Student Center from 8:30 a.m. to 1:30 p.m. on April 10, where they will give more information about the TOMS program and accept shoe donations.
The Polk State Chain of Lakes project has been in the works since January, and began with a simple comment from Massey.
She and other members of the Polk State Chain of Lakes Leadership Cadre, a service-learning club, were brainstorming service projects and ways to turn their passions into something meaningful for the community.
"I said, 'I really love shoes,'" recalled Massey, 16, a Lakeland resident who estimates she owns 30 pairs. "I wondered if there was a way to do something with that."
She and her fellow students started searching the Internet, and soon discovered TOMS. They were immediately inspired.
"We take our shoes for granted. We're worried about buying sexy shoes for prom. We all own shoes that we don't wear anymore because they're out of style. But there are people out there who would love to just have a pair of plain white tennis shoes," said Kennon, 16, a Winter Haven resident.
Kennon and Massey agree that the shoe project is only the beginning. Through Cadre, they've both discovered a sense of selflessness and they're eager to find other ways they can help their community.
"We're always thinking about what else we can contribute," Kennon said. "It's cliché to say — that if you give to others, you feel better about yourself — but it's really true."