Polk State Students Bring Back a Trio of Honors from Phi Beta Lambda Nationals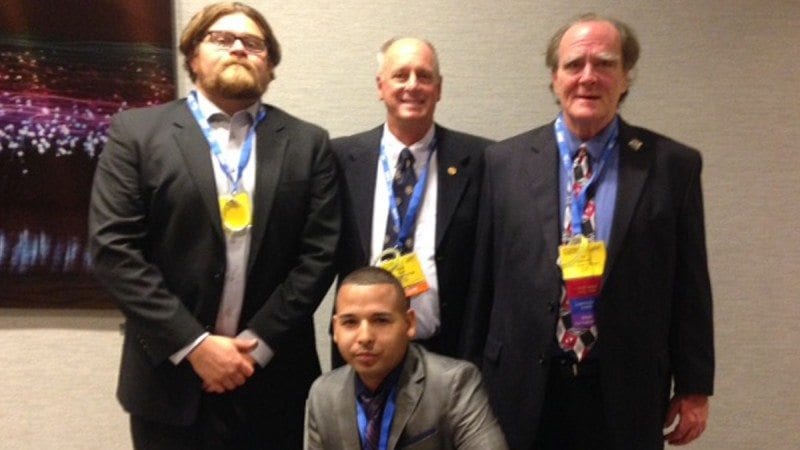 Three Polk State College students placed in Phi Beta Lambda's National Leadership Conference.
More than 1,600 students from across the nation competed at the conference, which took place June 24-27 in Chicago. Participants competed in more than 55 business and business-related competitive events.
Representing Polk State College were Kyle Cox, Jim Harmon and Hector Santa, all of Lakeland.
Cox finished in fourth place in the Contemporary Sports Issues event.
Harmon finished in seventh place in the Statistical Analysis competition.
Santa was a top-15 finalist in Help Desk.
Future Business Leaders of America-Phi Beta Lambda (FBLA-PBL) is the nation's oldest and largest education association, with 250,000 members and advisers in more than 6,500 active middle school, high school, and college chapters worldwide.
Business Professor Herb Nold is the adviser of Polk State's PBL chapter.
Bachelor of Applied Science in Supervision and Management Program Director Maria Lehoczky congratulated Nold and his students on their accomplishments:
"I'm very proud of them. It's an honor to be recognized on the national stage, especially at this event, where you're competing against both colleges and universities," she said.
Polk State's business programs include associate's degrees in Business Administration and Accounting Technology, and the Bachelor of Applied Science in Supervision and Management.