Polk State Student Wins in Florida Suncoast Opera Guild Competition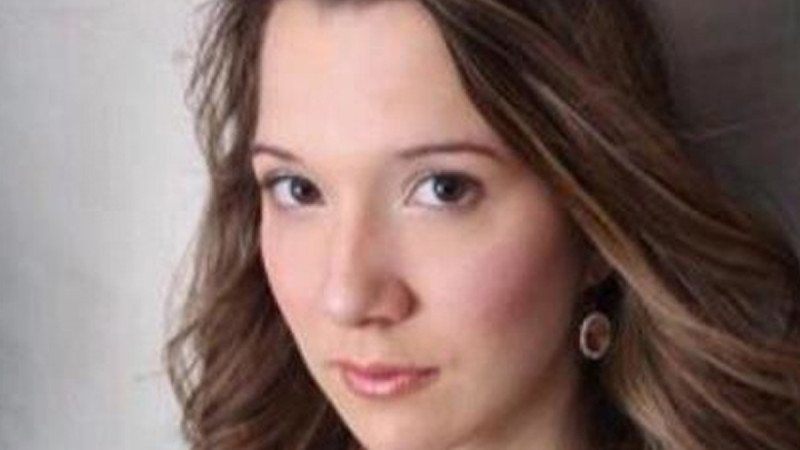 Polk State Lakeland Collegiate High School student Lyudmilla Fuentes was a winner of the recent Florida Suncoast Opera Guild's 41st Annual High School Vocal Competition.
Fuentes, 17, a resident of Lakeland, took third place in the February competition, which drew nearly 30 contenders from all over the Tampa Bay area.
"Lyudmilla thrilled the audience. Her beauty and poise graced our stage as she won us all over," wrote Lynda Lippman-Lockhart and Elaine Stupp, co-chairs of the competition, in an email to Polk State.
Fuentes received a $400 scholarship, but said what she took away from the competition is worth far more.
"It was one of my best performances ever," she said. "It really hit me when I was on the stage that music is what I want to do."
Fuentes has loved the opera since she was a small child. Her first performance in an opera came when she was still in elementary school, when she sang with the Miami Children's Chorus for a Florida Grand Opera performance of "Carmen."
"Opera creates so many emotions in me," she said. "I love the fact that you don't even need words to express emotion or your ideas. Even if it's in a language you don't understand, you can understand what is being expressed," she said.
For the Florida Suncoast Opera Guild competition, Fuentes sang the Italian composition, "Ma Rendi Pur Contento," a piece she's performed several times, including at the Bel Canto Institute, a Florence, Italy-based training organization for opera singers.
"This (Florida Suncoast performance) was one of the best performances she's ever done," said mother Dainery Fuentes. "She was able to put the dramatic part of the opera into her music, so it was a full performance. In the past, she's really been concentrating on her voice. But as you get older, you need to sing the whole part of the scene. She achieved that in this performance."
Fuentes will graduate from Polk State Lakeland Collegiate in 2014. She said the St. Pete competition has inspired her to continue her education in music.
"Music is what makes me happy," she said.
The Florida Suncoast Opera Guild win comes during what's been a busy few months for Fuentes. In September, she presented at the 30th European Association for Aviation Psychology conference in Sardinia, Italy. There, she shared the findings of her two-year project, "Aviation and the Multitasking Myth," which examines how multitasking in the cockpit leads to potentially deadly distractions. Her presentation was the event's first-place winner.
In October, she also was a third-time winner of the VSA Florida Young Soloist Competition. She emceed a VSA concert attended by approximately 15,000 at St. Petersburg's Vinoy Park. Her win also makes her eligible to perform in a concert later this year at the Kennedy Center for the Performing Arts.
She's also one of six semi-finalists in the 2013 Artist Series Concerts of Sarasota Competition for Voice, which awards approximately $20,000 in scholarships each year.
Polk State College operates two public, charter high schools, Polk State Lakeland Collegiate and Polk State Chain of Lakes Collegiate in Winter Haven. The schools serve juniors and seniors, allowing them to fulfill requirements for their high school diplomas while also earning college credit — all at no cost. In many cases, students graduate with both their diplomas and associate's degrees.