Polk State Student Wins First Place in Strawberry Festival Photography Contest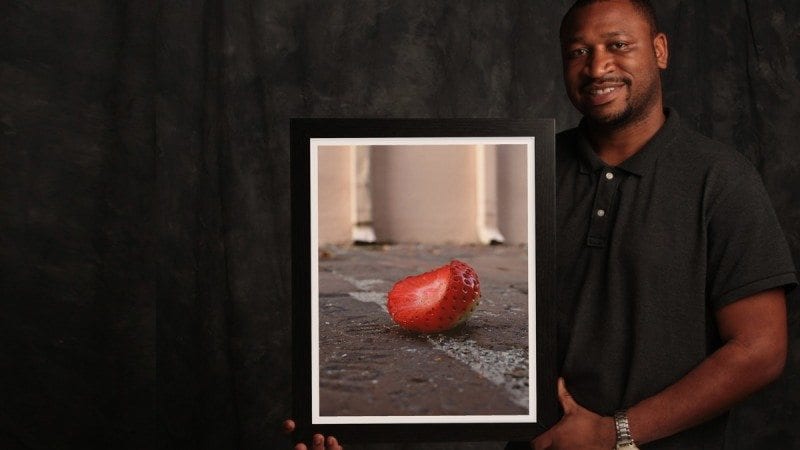 A Polk State student who found his inspiration in a most unusual place has won first place in the 2015 Strawberry Festival Photography Contest.
Jamie Lisbon, a Lakeland resident pursuing his Associate in Arts degree, won the award in the theme category; this year's theme was "Come Join the Party." The Strawberry Festival Photography Contest is open to amateur photographers from Hillsborough, Pasco and Polk counties.
Lisbon's winning photograph is of a half-eaten strawberry he noticed lying in a downtown Lakeland alley.
'It stood out to me, and because of the walls, I was able to single out and frame the strawberry," Lisbon said.
Lisbon is enrolled in Art Professor David Woods' Digital Photography II class. He currently works in printing services for a Lakeland-based company, but he would ultimately like to work as a professional photographer.
He's off to a strong start on that goal. In addition to his Strawberry Festival win, Lisbon also recently won Best of Show in a Ridge Art Association contest.
Most of us wouldn't give a second glance to a half-eaten strawberry lying in an alley.
In addition to Visual Arts, Polk State Fine Arts includes Music and Theatre, all of which enjoy outstanding statewide reputations.