Polk State reopens and is collecting donations to aid those impacted by Hurricane Dorian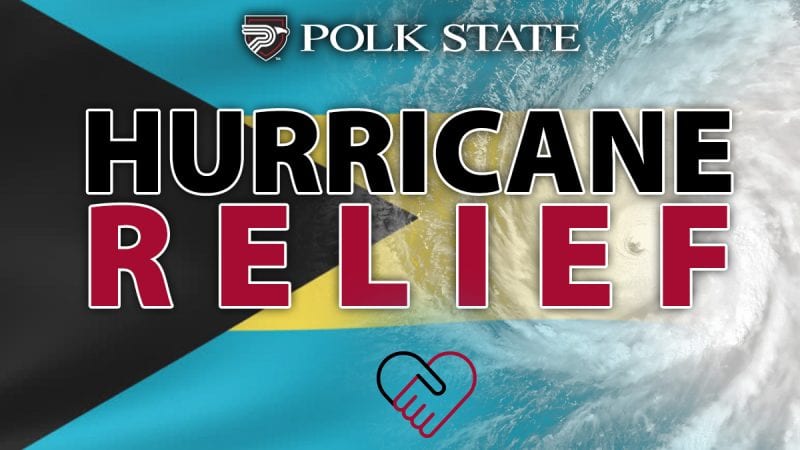 Polk State College reopened Thursday, September 5, after Hurricane Dorian came dangerously close to Florida's east coast. While the College's facilities weathered storms without damage, residents of the Bahamas were not as fortunate.
The Student Activities and Leadership Office (SALO) will be collecting donations for SUN 'n FUN and the Aerospace Center for Excellence's organized relief effort to send supplies to the islands.
Donations may be dropped off September 9 through September 19 from 9 a.m. to 5 p.m. in the Winter Haven Campus SALO Office in WST 136, the Lakeland Campus SALO Office in LAC 1239, and the Polk State JD Alexander Center.
Please visit www.flysnf.org/help_bahamas for a list of needed items and more information.
Polk State President Angela Garcia Falconetti encourages donations. She also thanks Facilities, Janitorial Services, Security, and Information Technology staff for preparing the College for the storm.
Due to the impact to the College calendar, please note that the Polk State Creative Writing Club's presentation with visiting writer Peter Meinke that was scheduled for Thursday has been canceled. Additionally, Polk State Soccer's game against Laramie County Community College that was scheduled for Sunday, September 8, has also been canceled. All other activities are anticipated to go on as scheduled.