Polk State reminds students of mental health resources as they return to campus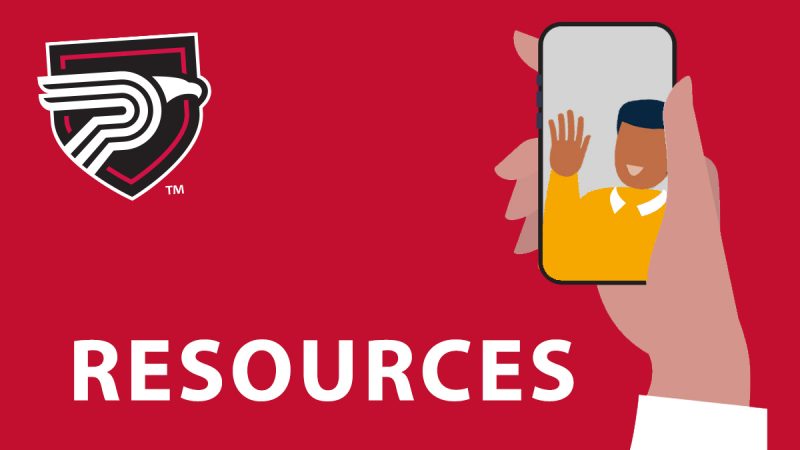 As students prepare to come back to Polk State College's campuses and centers for the Fall 2021 Semester with the start of Phase III of the Return to Campus Plan, the College reminds the community of the counseling services and mental health resources available to help anyone feeling overwhelmed, coping with stress, or facing barriers to learning.
Polk State offers the BayCare Student Assistance Program, which provides free and confidential services to students around the clock. Students can call 1.800.878.5470 to receive immediate assistance over the phone from a licensed mental health counselor.
Students can also use BayCare's Personal Advantage, an online resource for help with everything from preparing for exams, to creating a personal budget, to managing stress.
Polk State's Director of Disability and Counseling Services Kimberly Pearsall helps coordinate mental health resources as well as tools for students with disabilities. As the College prepares for the fall semester, she reminds students, faculty, and staff of the importance of checking in on each other and referring individuals to resources as needed.
"Some of the stress that people may experience will come from uncertainty," said Pearsall. "Just not knowing what to expect can trigger stress. Another stressor is any major change to our environment. A lot of people are returning to campus for classes or work after more than a year of being away. That's a huge change."
"While change is inevitable, it is often stressful," she added. "The most important thing we can do is be familiar with COVID protocols. Students and employees should visit the College's website for regular updates, and contact their professors or supervisors if they have questions. We should also remember that, while we cannot always control what happens in our lives, we can control how we respond to it. Being vigilant about our stress response by noticing our emotional and physical reactions is key."
In addition to the resources provided through BayCare, students can reach out to Pearsall at kpearsall@polk.edu or 863.669.2309, or Coordinator of Disability Services Dionne Formey at dformey@polk.edu or 863.292.3759 for more information and assistance with counseling and disability services.
Polk State recommends students also utilize United Way's 211, a comprehensive source of human and social services information, including services for people with disabilities, healthcare services, financial assistance, and more. Available 24-7, specialists can connect people with services in Polk, Hardee, and Highlands counties. To access 211, students should call 888.370.7188, email uw211help@gmail.com, text their ZIP code to 898-211, or click here to chat online.
Additionally, Polk State recommends the following mental health resources:
Pearsall's role includes helping students with disabilities overcome obstacles to learning.
Polk State also offers the following software free to students:
JAWS Screen Reader Software by Freedom Scientific. JAWS is designed to read aloud what is on the computer screen and to give users navigational tools to allow access to all screen and web content.
Dragon Naturally Speaking Software by Nuance. A speech recognition software that lets students express their ideas in writing more quickly and easily.
Glean. This note-taking solution records audio notes so students can capture and learn from information more effectively.
She reminded College employees of the resources available to them that may be helpful during this transitional period of returning to work on campus as Polk State enters Phase III of its Return to Campus Plan on August 2.
"The college's Employee Assistance Program is a very important resource," Pearsall said. "Staff and faculty should take advantage of the opportunity to speak with a licensed professional counselor about their feelings."
"SAMHSA — Substance Abuse and Mental Health Services Administration — is another great resource. Folks can find several helpful videos and fact sheets on mental health treatment strategies by visiting their website at www.samhsa.gov."