Polk State remembers Tom Freeman, whose art brings Lake Wales Campus to life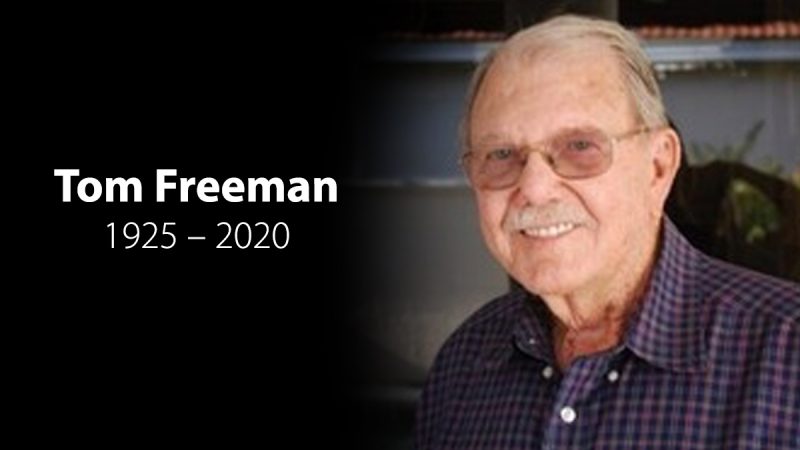 Members of the Polk State College community are saddened by the news of Tom Freeman's passing last week. His legacy lives on through his artwork across Polk County, including the Polk State JD Alexander Center in Lake Wales that is home to some of his pieces, most notably the "Old Oak Tree" mural that pays homage to the more than 100-year-old fixture of the City.
"This is a great loss for Polk County and Lake Wales, but Mr. Freeman's impact is long lasting and we are grateful at the Polk State JD Alexander Center to have pieces of his magnificent artwork that embody the spirit of the City and the College," said Andy Oguntola, Director of the JD Alexander Center and Interim Dean for Workforce Education and Economic Development.
Freeman was born in Tennessee on October 19, 1925, and in 1942, he moved to Frostproof where he attended Frostproof High School. He served in the U.S. Navy, where he began his craft as an artist sketching battleships and scenes from war.
After his discharge from the Navy in 1946, Freeman studied commercial art and advertising at Florida State University. He held a bachelor's degree in art education from Florida Southern College and a master's degree in art education and administration from Florida Atlantic University.
Freeman moved to Lake Wales in 1958 and became known for his artwork depicting Florida's landscapes. He owned several businesses including Freeman's Art and Frame Shop downtown and served as an art teacher at Lake Wales High School, becoming dean of students and assistant principal before retiring in 1987.
But he never stopped creating and teaching art. The Lake Wales Art Council shared with The Ledger that Freeman was still teaching classes for the organization as recently as last year.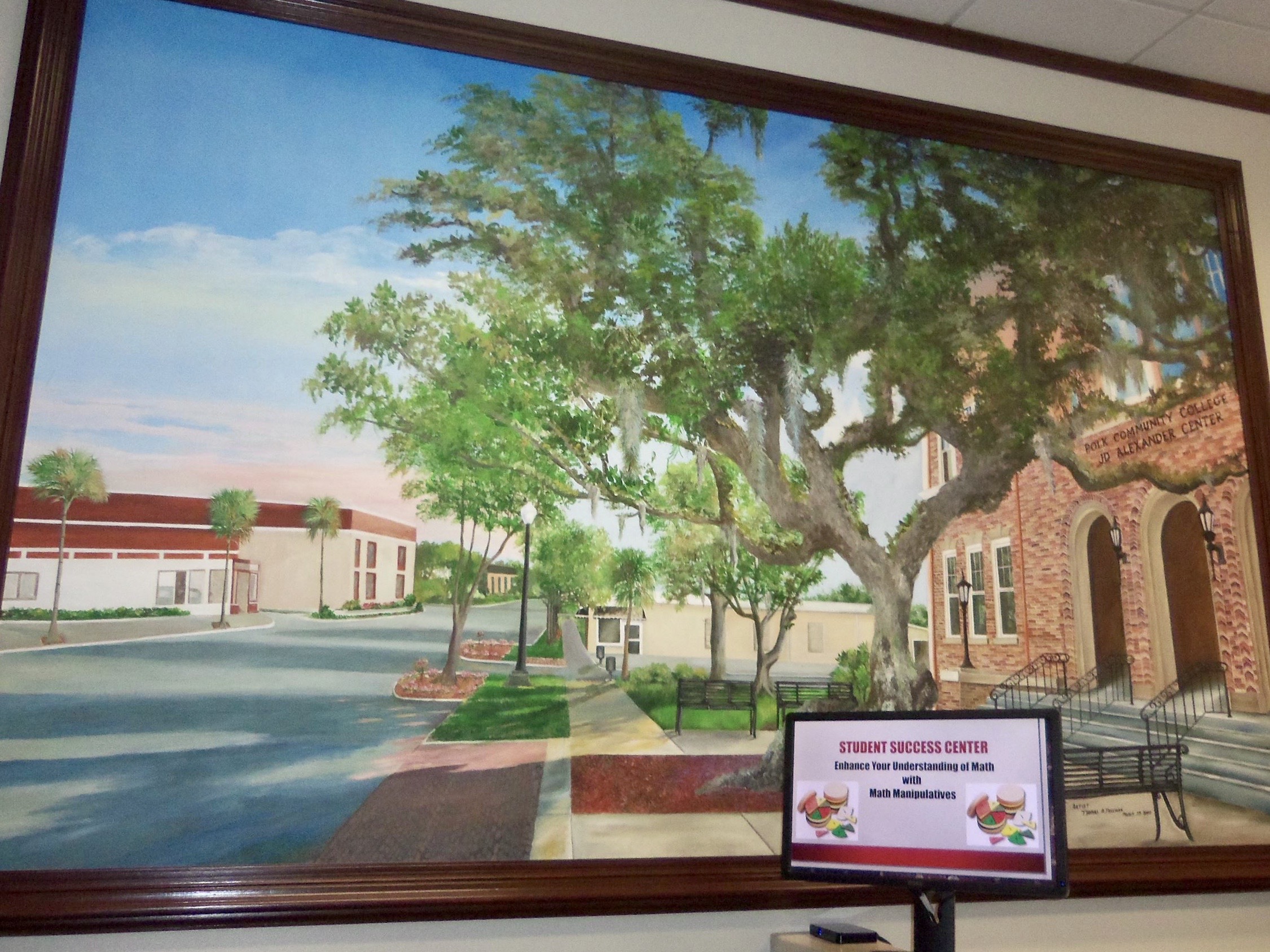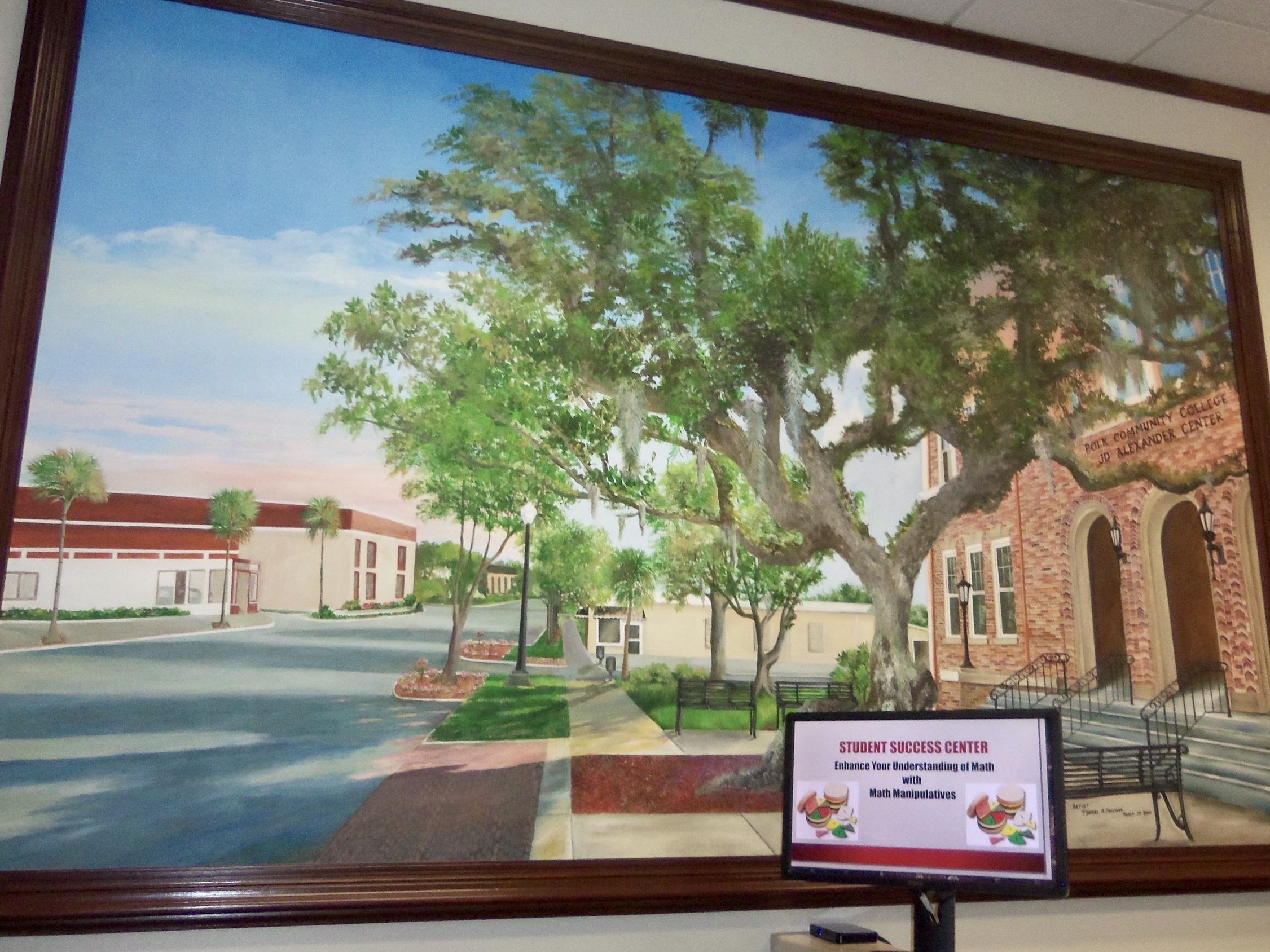 Freeman's work is on display across the County, including Warner University, the Lake Wales Public Library, and the Polk State JD Alexander Center. His mural that lives in the reception area of Polk State's Lake Wales Campus was unveiled in 2009 when the building was dedicated to Senator JD Alexander for successfully securing funds to restore the Old Lake Wales City Hall to provide residents with access to quality higher education closer to home.
Freeman also valued education and established the Gary Freeman Memorial Science Scholarship through the Polk State Foundation in honor of his late son.
In lieu of flowers, Freeman's family is requesting donations to the Polk State Foundation's Gary Freeman Memorial Science Scholarship. A memorial service will be held at 2 p.m. on October 9 at the First Presbyterian Church in Lake Wales.