Polk State Receives $1.6 Million Department of Labor Grant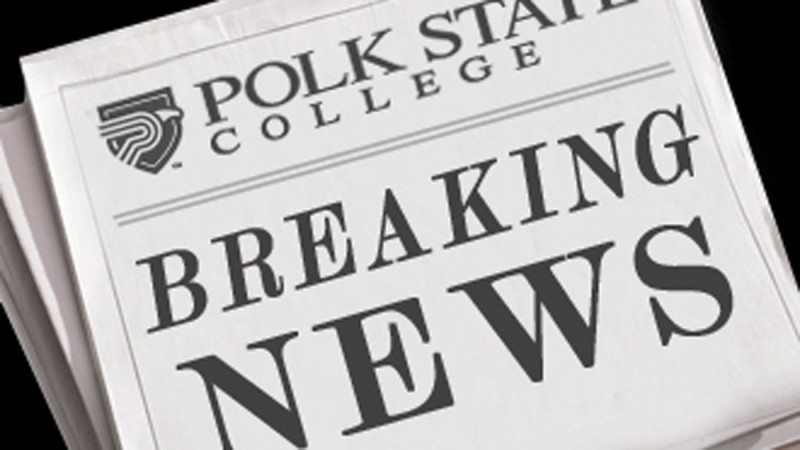 Polk State College has been awarded $1.6 million from the U.S. Department of Labor as part of a multimillion-dollar, nationwide grant program aimed at preparing workers in growing industries.
Earlier this week, Secretary of Labor Thomas E. Perez announced $474.5 million in grant funding for community colleges and universities across the country to develop and expand innovative training programs in partnership with local employers.
The grants are part of the Trade Adjustment Assistance Community College and Career Training grant program, a $2 billion initiative to expand training for unemployed workers, especially those impacted by foreign trade.
The Department of Labor announced 57 grant awards on Wednesday, including Polk State's $1.6 million.
The College will use the grant funding to add a mechanical design and fabrication concentration to its Engineering Technology degree; currently the degree offers a specialization in Advanced Manufacturing. The grant will also support welding instruction at Traviss Career Center.
"There is a strong need for machinists in our community," said Eric Roe, Engineering Technology program director. "With this funding, we will enhance our degree program, update curriculum, and purchase the most state-of-the-art equipment to train our students in computer numerically controlled — or CNC — milling and lathing, skills that are very much in demand among small and mid-sized manufacturers in Central Florida."
The grant funding will also be used to purchase new equipment and software for Traviss' welding program, again to address local demand for skilled welders.
"We're very excited about the opportunity to not only partner with Polk State," said David Wiggs, assistant director of curriculum at Traviss. "But it's a win, win, win because we get to purchase some needed capital items and help local businesses."
Wiggs said the money will be used to replace older welding equipment with the most up-to-date equipment available. Traviss will also create tailored courses for area businesses who need their workers to learn or improve their skills in certain aspects of welding.
Roe added the College and Traviss are working to strengthen their articulation partnership, so that students who complete the welding program can more seamlessly transition to the College's Engineering Technology degree.
The machining and welding curriculums will both be aligned with national standards, allowing students to earn certification from either the National Institute for Metalworking Skills and American Welding Society.
Polk State's award was part of $12.7 million awarded to the Southeastern Economic and Education Leadership Consortium, a partnership between six colleges in Florida, North Carolina and Tennessee focused on improving the skills and employment of individuals in manufacturing.
Polk State was one of 11 Florida College System institutions to receive funding from the DOL. All total, the Florida institutions will receive $30.5 million to support programs that will prepare workers for positions in growing industries such as supply chain management and information technology.
"With this funding, colleges will be more equipped to meet the needs of the ever-evolving global marketplace," said Florida College System Chancellor Randy Hanna. "I commend our colleges for their hard work in providing high-quality and affordable training for Florida's workforce."
This is the second DOL grant the College has received in the past year. In Sept. 2012, it received $1.2 million to provide accelerated training in advanced manufacturing.
Polk State's Engineering Technology associate's degree prepares students for employment and provides additional training in advanced manufacturing and high- technology industries. Polk State also houses the Manufacturing Talent Development Institute, a statewide resource that develops industry-driven training strategies, educational programs and certifications for the advanced manufacturing industry.