Polk State provides counseling services and mental health resources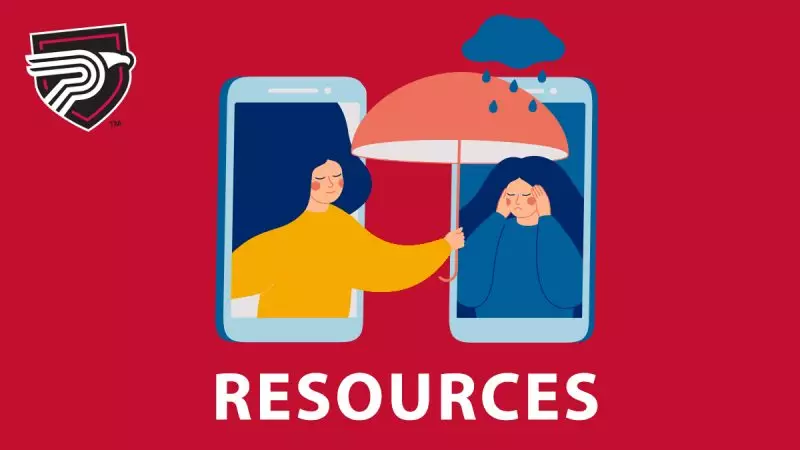 As students prepare for winter break and the Spring 2021 Semester, Polk State reminds the College community of the counseling services and mental health resources available to assist anyone who is overwhelmed, coping with stress, or facing barriers to learning.
Polk State offers the BayCare Student Assistance Program, which provides free and confidential services to students around the clock. Students can call 1.800.878.5470 to receive immediate assistance over the phone from a licensed mental health counselor.
Students also have access to BayCare's Personal Advantage, an online resource for help with everything from preparing for exams, to creating a personal budget, to managing stress.
Polk State's Director of Disability and Counseling Services Kimberly Pearsall helps coordinate mental health resources as well as tools for students with disabilities. As the College prepares for winter break, she reminds students, faculty, and staff of the importance of checking in on each other and referring individuals to resources as needed.
"It's important for students, faculty, and staff to stay connected," Pearsall said. "Isolation can give rise to depression and anxiety. Call or text someone. Ask how they're doing and let them know you're thinking of them."
Pearsall's role at Polk State includes helping students with disabilities successfully access College programs and services. Access for students with disabilities can be more challenging as courses have moved from face-to-face to online and hybrid formats due to the COVID-19 public health emergency.
Polk State has the following software available free to students:
JAWS Screen Reader Software by Freedom Scientific. JAWS is designed to read aloud what is on the computer screen and to give users navigational tools to allow access to all screen and web content.
Dragon Naturally Speaking Software by Nuance. A speech recognition software that lets students express their ideas in writing more quickly and easily.
Sonocent by Dr. Roger Tucker. Sonocent is a software program that students can access by using their smartphones or computer devices. The program makes audio recordings of lectures real by visualizing audio as chunks, phrase-by-phrase. Sonocent does what any note-taker would do and much more.
Polk State also recommends students contact United Way's 211, a comprehensive source of human and social services information including services for individuals with disabilities, healthcare services, financial assistance, and more. Specialists are available 24-7 to connect individuals with services in Polk, Hardee, and Highlands counties. To access 211, students should call 888.370.7188, email uw211help@gmail.com, text their zip code to 898-211, or click here to chat online.
The College also recommends the following mental health resources:
Students may contact Pearsall at kpearsall@polk.edu or 863.669.2309, or Coordinator of Disability Services Dionne Formey at dformey@polk.edu or 863.292.3759 for more information and assistance with counseling and disability services.