Polk State Professors Organize to Help New Students with Transition to College Life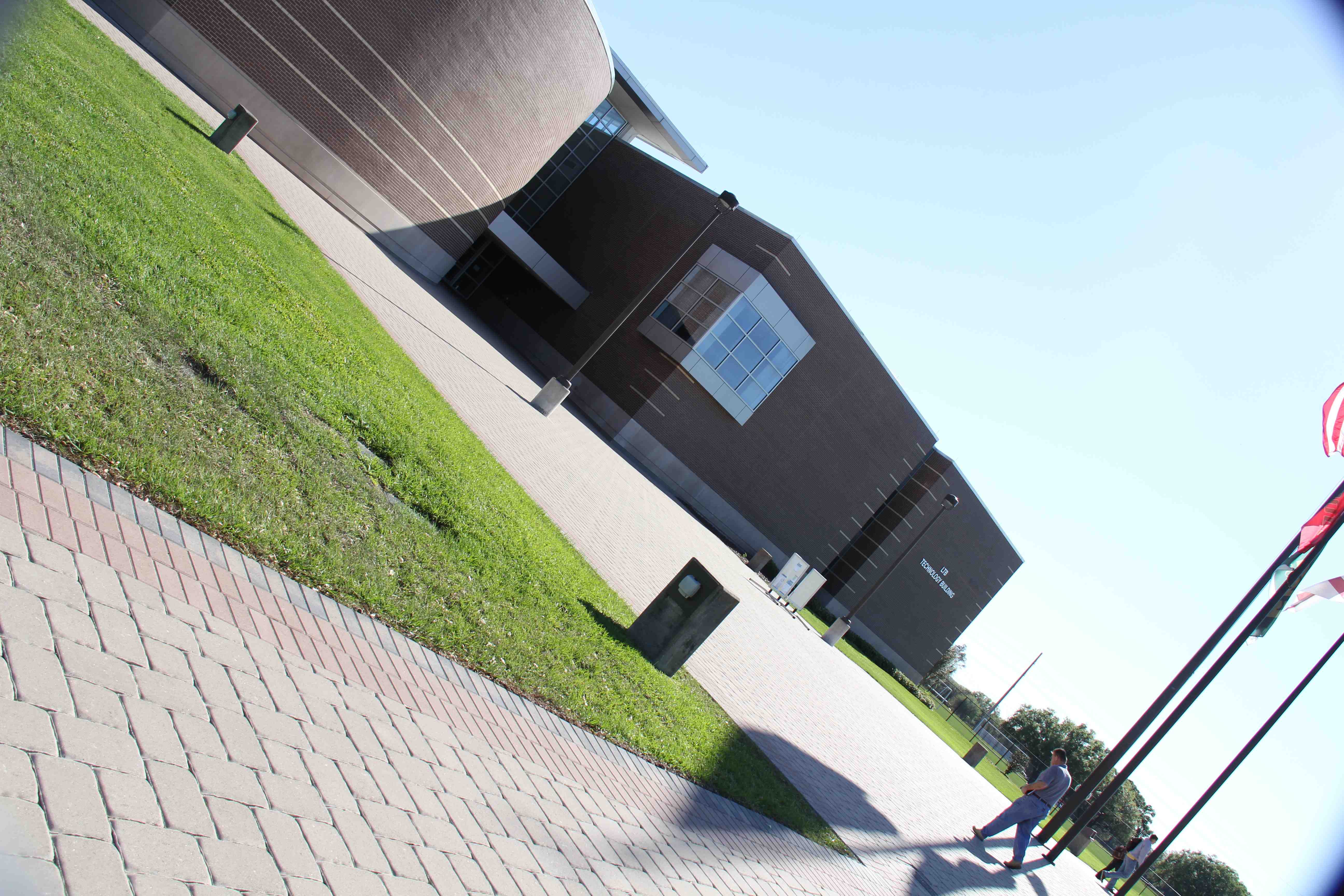 Being new to college is not easy.
There are schedules to balance, campuses to navigate, and high expectations to meet — and it can all be frustrating, intimidating and downright scary.
A program launching at Polk State's Lakeland campus this semester, however, will ease the transition by connecting new students who have questions with seasoned faculty members who have answers.
"We're going to help them feel more comfortable and more prepared for the academic road ahead," said Humanities Professor Aaron Morgan, one of the organizers of SOAR, or Student Orientation for Academic Readiness.
SOAR will include a series of six casual help sessions targeting students new to college, whether they're fresh out of high school or back at school to prepare for a new career. Morgan said he and several faculty members recognized that there are common, recurring obstacles new students face, such as how to do college-level research, manage their time, or communicate professionally.
The very problems that cause new college students so much distress are ones that faculty members have years of experience in solving. There was simply no forum to connect those in need with those who could help — until SOAR.
"Polk State's faculty are very passionate about our students, and were willing to take the time to provide them with the answers they need," Morgan said.
More than just sparing their time, Morgan said, faculty members are intent on making SOAR fun and relaxing. Sessions will take place in the Lakeland Student Center, room LAC 1133, and each meeting will have free food.
SOAR sessions are scheduled as follows:
"Soar to Success: Internet Learning at Polk State"
Aug. 21, 11-11:45 a.m.
Business Professor Herb Nold and Respiratory Care Clinical Education Coordinator Tanya Bird will walk students through changes to the College's PAL, or Polk Access to Learning, the web-based system through which students access online and hybrid courses, as well as extra information for traditional,face-to-face classes. Those changes include streamlined communication between PAL and PASSPORT, the site where students register for classes. Students should bring their laptops or other Internet devices. Also, members of the College's Information Technology staff will be on hand to help students who may be having technical troubles.
"Soar to Success: How to Help Yourself Get Through College"
Aug. 29, 9:30-10:15 a.m.
Sept. 10, 3-3:45 p.m.
Professors Sally Fitzgerald and Rosa Walsh, English and chemistry respectively, will share tips to help students study more efficiently — that means covering their academic bases while still having time to work and socialize.
"Soar to Success: Discover Your Personal Learning Style"
Sept. 5, 12-12:45 p.m.
Sept. 6, 2-2:45 p.m.
Morgan and Mathematics Professor Jim Rhodes will help students discover how they learn best — whether it's through music, or in groups, or reading — which will help them grasp material in all their classes.
"Soar to Success: Communicating in Today's World"
Sept. 12, 1:30 to 2:15 p.m.
Sept. 13, 10:30 to 11:15 a.m.
English Professors Rafaela Ellis and Bryan Rivers will share tips for communicating professionally with all the various people students interact with on a college campus, from professors to advisers to maintenance staff to librarians. Tips shared in this session will also carry over to the professional world, helping students as they compete in the working world.
"Soar to Success: Differences Between High School and College"
Sept. 18, 1:30-2:15 p.m.
Sept. 20, 9-9:45 a.m.
College Prep Professor Mary Louise Selph and Chemistry Professor Amanda Jones will cover the many ways college is different from high school — from professors who won't prod students to finish assignments, to meeting deadlines, to being on time for class, to all the ways college students have to take responsibility for their own education.
 "Soar to Success: Applying What You Have Learned"
Sept. 25, 1:30-2:15 p.m.
English Professor Orathai Northern will wrap up everything covered in previous SOAR sessions and explain how it is all relevant to students' post-college lives, as students go on to other institutions, interview for jobs or climb the workplace ladder.
Students may attend any or all of the SOAR sessions.
Nold said any involvement in SOAR will help students keep up with the pace college life demands.
"Students need to realize that they are at a different level now. The world is competitive and they have to have a mindset that they're going to be the best at what they do," he said.