Polk State President, Student Help Launch "Graduate Tampa Bay"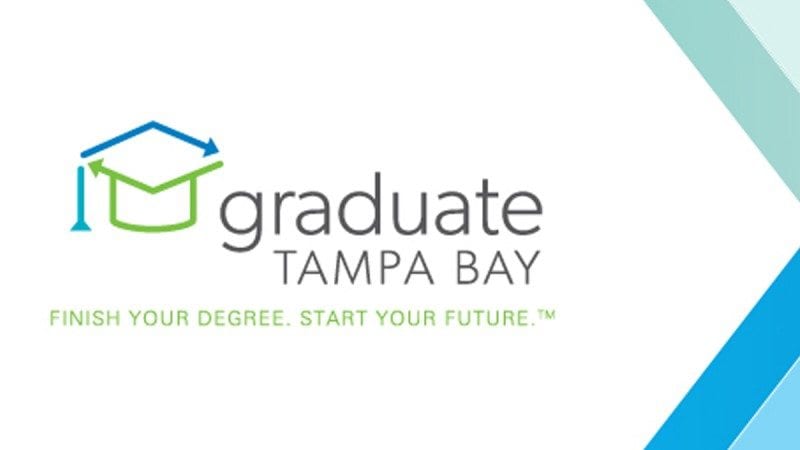 Polk State College President Dr. Eileen Holden student Nathan Herbig will participate in Monday's launch of Graduate Tampa Bay, an initiative to increase college-graduation rates.
The two will be joined at the event by the presidents of several other Tampa Bay-area colleges and universities, as well as area business leaders.
In 2011, CEOs for Cities, a nonprofit network of urban leaders, launched the Talent Dividend competition with more than 50 U.S. cities competing to increase the number of residents with a college degree.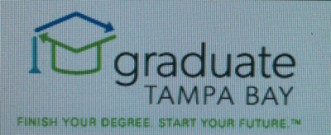 Graduate Tampa Bay is the local Talent Dividend campaign, which engages all three major Tampa Bay metropolitan statistical areas — Tampa-St. Petersburg-Clearwater, Bradenton-Sarasota-Venice, and Lakeland-Winter Haven.
Graduate Tampa Bay focuses on increasing public awareness of the benefits of finishing a college degree, including that college graduates are expected to earn approximately $1 million more during their lifetimes compared to those who don't have college degrees. Graduate Tampa Bay's goal is to not only increase regional degree attainment, which would generate billions of dollars in extra income for the region, but to ultimately develop a more sustainable work force and an economy that values and promotes post-secondary learning.
According to Graduate Tampa Bay, the Tampa Bay region has nearly 700,000 residents who have some college, but no degree. For every percentage point increase in its college graduation rate, the Tampa Bay area stands to earn an additional $3.06 billion each year.
Graduate Tampa Bay will compete against initiatives in cities across the country for a $1 million Talent Dividend prize that will be used to launch a national promotional campaign centered on talent development for the winning MSA.
Polk State student Herbig began his college education in 1990, but left school to become a police officer and serve in the military. In 2011, he finally finished his associate's degree at Polk State, and he is now pursuing a bachelor's degree at the College. Herbig says he will use his Polk State education to grow his business in the future.
The Graduate Tampa Bay event is planned for Monday, March 26, at 11 a.m. at TECO Energy Headquarters in Tampa.