Polk State Occupational Therapy Assistant application extended through Oct. 30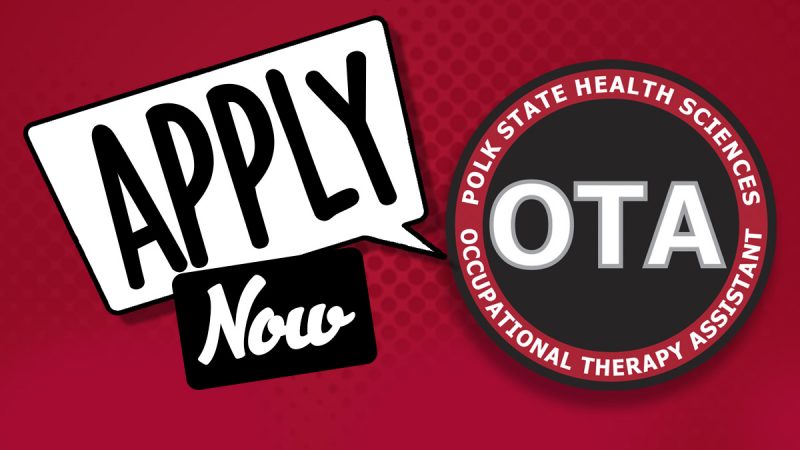 The Polk State Occupational Therapy Assistant (OTA) Program's general admission application period has been extended through Saturday, October 30, 2021.
Applicants to the Associate in Science degree program should also note that classes will take place in a hybrid format with both online and face-to-face instruction following Centers for Disease Control and Prevention guidelines. There also is an exception for the 20-observation hour requirement for admission. Candidates who have had difficulty completing observation hours may upload documents with the application that show the name of sites where the applicant has attempted to complete observation hours and responses from those sites indicating their inability to accommodate for observation hours.
Applicants will have until January 10, 2021, to provide verification of at least four face-to-face observation hours of an occupational therapist or occupational therapist assistant prior to the start of the program.
Prospective students should review the College's Occupational Therapy Assistant Program page for more information, instructions about the aforementioned documentation, and a link to the application, and may email otadmissions@polk.edu with questions.