Polk State Nursing Graduates Beat State, Nation on Required Licensing Exam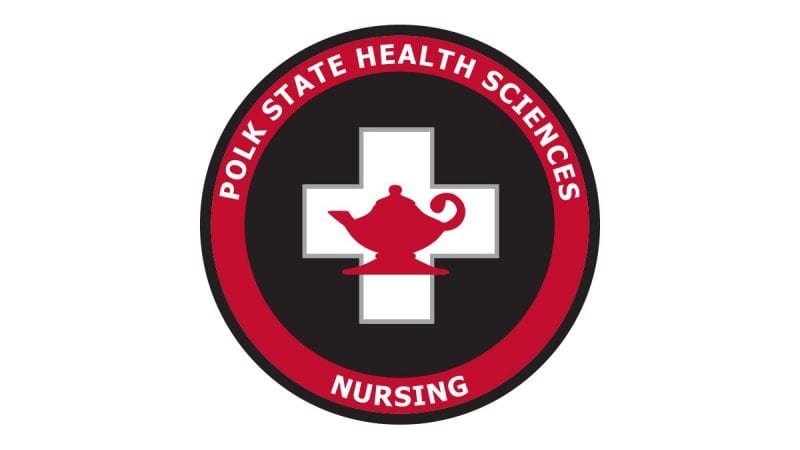 Polk State Nursing graduates have once again surpassed state and national pass rates on the licensure exam for registered nurses.
The first-quarter report from Florida's Board of Nursing shows that 95.38 percent of Polk State's Nursing graduates passed the NCLEX-RN on their first attempt. By comparison, the state pass rate for the same time period was 71.29 percent, and the national pass rate was 83.59 percent.
"Polk State Nursing graduates consistently outperform their peers in the state and nation on the licensing exam, so while these results are not unusual for our program, they are always exciting," said Polk State Nursing Director Annette Hutcherson.
"We are always very proud of our graduates' outstanding performance on the licensing exam."
The National Council of State Boards of Nursing administers the NCLEX-RN exam, which covers topics such as pharmacology, patient management, and decision making. The first quarter report from the Florida Board of Nursing refers to the Nursing Program's December 2015 graduating class, which numbered 66.
The December graduates were the first to participate in a new three-day NCLEX-RN preparation course that is now included in the cost of Polk State's Associate in Science in Nursing degree program.
"While our graduates perform exceedingly well on the exam, that doesn't mean we aren't always looking for new ways to support their success," Hutcherson said.
"The prep course helps students develop their test-taking strategies and pull together everything they've learned in the past two years."
Hutcherson added that the NCLEX-RN results are good news not just for Polk State but for Polk County.
"Our pass rate speaks to how highly prepared our graduates are to deliver excellent patient care to members of our community," Hutcherson said.  "If you find yourself under the care of a Polk State-trained nurse, you are in good hands."
Polk State's Nursing Program is one of several Health Sciences programs offered by the College. The Nursing Program offers Associate in Science and Bachelor of Science degrees. Other Polk State Health Sciences programs include Cardiovascular Technology, Diagnostic Medical Sonography, Emergency Medical Services, Occupational Therapy Assistant, Physical Therapist Assistant, Radiography and Respiratory Care.