Polk State Nursing Grads Outperform State, Nation on Revised Exam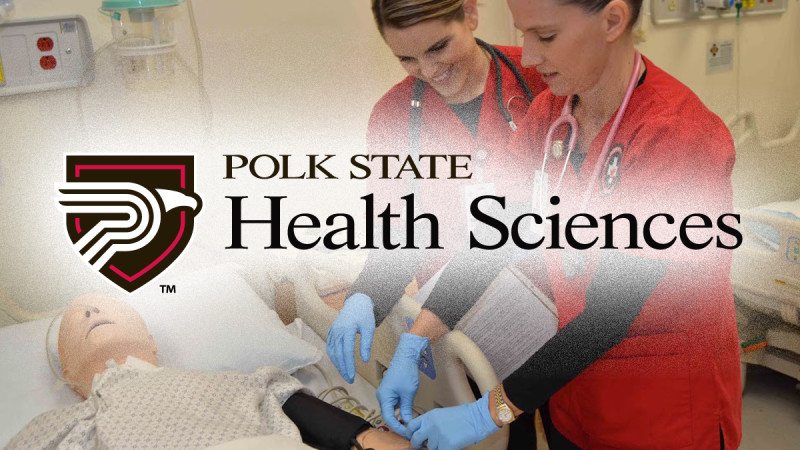 As expected, a recent revision to the national licensure exam for Registered Nurses has resulted in reduced pass rates across the nation. And, as usual, Polk State's nursing graduates continue to outperform the state and national benchmarks.
The National Council of State Boards of Nursing administers the NCLEX-RN exam, which covers topics such as patient care and comfort, safety, and infection control.
According to the NCSBN, it reviews its NCLEX-RN exam every three years, a process that involves a massive survey of working nurses; in the most recent review, 12,000 nurses were surveyed.
Based on survey responses, the NCSBN revises its exam to better reflect current demands of the profession. The NCSBN adopted its most recently revised test in August 2012. Among the changes were increased numbers of test questions that pertain to safety and infection control and care management.
"Health care is always changing, and nursing is always changing, too," Polk State Nursing Director Annette Hutcherson said.
The College's May graduates were the first from Polk to take the revised test, Hutcherson said. Of those 60 graduates, 86.8 percent passed the exam on their first attempt, down from 96.8 in the first quarter of the year.
The drop was not unusual, Hutcherson said. In her 25 years with the Polk State Nursing program, including seven as director, revisions to the NCLEX-RN exam have always resulted in a decline in the number of students who pass the test on their first attempt.
However, the decline is to be kept in perspective, Hutcherson said.
Polk State still outperformed the state, which dropped from 85 percent passing in the first quarter to 76.8 percent in the second quarter, and the nation, which dropped from 90.4 percent to 83 percent.
Historically speaking, Hutcherson said, Polk State graduates who don't pass the NCLEX-RN exam on their first attempt do so on the second time around.
"In my 25 years here at Polk, I only know of two students who had to take the exam a third time," she said.
The College, however, is closely examining student performance on the recent NCLEX-RN exam to determine if there are consistent areas of weakness, Hutcherson said. If so, adjustments will be made within the program — be it in terms of curriculum or methods of instruction — to better prepare future graduates for the NCLEX-RN.
For those who didn't pass the exam, members of the Nursing faculty are available to offer their personalized assistance, and Hutcherson recommends students use their results on the program's exit exam as a study guide.
Polk State's Nursing Program is one of several Health Sciences programs offered by the College. The Nursing Program offers Associate in Science and Bachelor of Science degrees. Other Polk State Health Sciences programs include Cardiovascular Technology, Diagnostic Medical Sonography, Emergency Medical Services, Occupational Therapy Assistant, Physical Therapist Assistant, Radiography and Respiratory Care.