Polk State Now Accepting Entries for Fall Student Art Competition; Deadline Sept. 30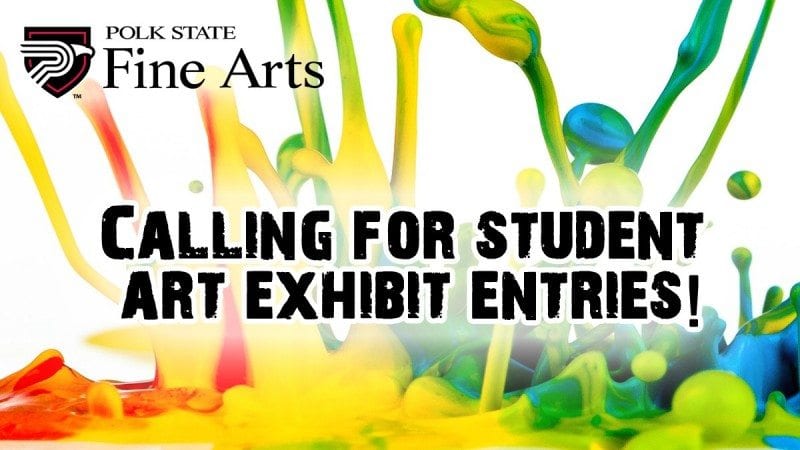 Polk State is currently accepting entries for its upcoming student art exhibition.
The deadline for submission is Sept. 30.
Entry forms may be found at the Polk State Lakeland Art Gallery or the Polk State Winter Haven Fine Arts Gallery, both open Monday-Thursday from 10 a.m. to 2 p.m., as well as the College's TLCCs and bulletin boards in the Polk State Winter Haven Fine Arts building.
Students may enter a maximum of three pieces per category and may enter multiple categories. However, students are limited to a total of five entries. Categories include ceramics, design, drawing, mixed media, painting, photography and sculpture.
Other important details:
The student art exhibit will be displayed at the Polk State Winter Haven Fine Arts Gallery from Oct. 5-22. A reception and awards ceremony will take place on Oct. 8 from 5 to 7 p.m.
For more information, contact Cultural Events Coordinator Sharon Bevis at sbevis@polk.edu.
Polk State Fine Arts includes Music, Theatre and Visual Arts, all of which enjoy outstanding statewide reputations.