Polk State names popular sporting clays event in honor of John R. Alexander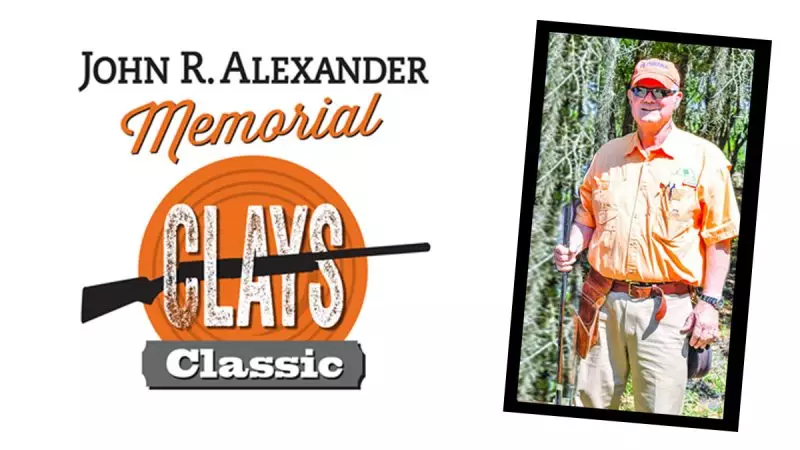 The Polk State College Foundation recently announced the naming of its annual sporting clays event to honor the late John R. Alexander – a longtime supporter of the Foundation and Polk State students before his passing in October 2018.
The John R. Alexander Memorial Clays Classic is scheduled for 9 a.m. April 18 at Polk Sporting Clays, 5000 Firetower Road in Haines City.
"The positive profound impact that John R. Alexander and this sporting clays event has had on Polk State and its students is truly immeasurable," Foundation Executive Director Tracy Porter said.
Alexander served in the U.S. Marine Corps as Captain of the Second Marine Division Rifle and Pistol Team and worked for more than 40 years at Ben Hill Griffin, Inc.  He went on to serve as Chief Executive Officer and President of Atlantic Blue, Inc., and retired as Chief Executive Officer and Chairman of the Board of Alico, Inc. He was a regular competitor in skeet and sporting clays tournaments, as well as other related events throughout Central Florida.
Alexander also served on the Polk State College Foundation Board of Directors from 2008 through 2012 and recommended a sporting clays fundraiser to attract new donors and raise more funds for student scholarships and programs.
Clays for Courts, as the event was previously titled, quickly became a popular annual tradition, raising nearly $90,000 since 2012 and introducing hundreds of new supporters to the Foundation.
The Alexander family continues to support the College with John R. Alexander's son, JD Alexander, serving as a dedicated advocate for Polk State's students. The Polk State JD Alexander Center in Lake Wales is named in honor of him and his commitment to ensuring higher education remains affordable and accessible to Polk County's residents.
The Polk State JD Alexander Center continues to expand education and economic opportunities for more than 1,100 students who utilize the facility each year.
"We are incredibly grateful for the opportunities made possible for Polk State's students by John R. Alexander, JD Alexander, and the entire Alexander family," Polk State President Angela Garcia Falconetti said. "The naming of the Foundation's event in honor of John R. Alexander, who had a love for sporting clays and a passion for supporting Polk State, will continue to remind us of the importance of transforming lives through the power of philanthropy."
Registration for the John R. Alexander Memorial Clays Classic is available online at foundation.polk.edu/clays. For more information, please call 863.297.1071.