Polk State Music's Pops Concert is April 23, New Ensembles to Make Their Debut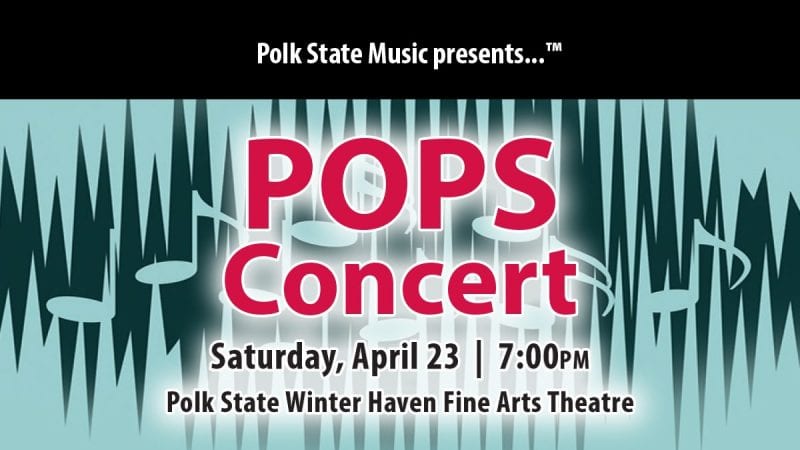 Polk State Music will present its Pops Concert at 7 p.m. on April 23 at the Polk State Winter Haven Fine Arts Theatre, 999 Ave. H N.E.
"This is going to be a fun, fun concert," said Polk State Music Professor and Women's Chorus Director Michelle Manzi.
"It's going to be less like a traditional chorus concert and more like a really great pop-rock concert."
The Pops Concert will feature the College's vocal jazz ensemble and Sorority of Sound, a four-piece vocal group featuring Catherina Lagredelle, Krystal Lanier, Chaliana Rivera and Sarah Wiersema, that regularly performs throughout the county. Two new ensembles will also be making their debut during the evening. Burgundy is Polk State Music's newest vocal collaboration and features students Andriana Chavez, Jade Perry, Alexandra Salazar, Savannah Sellers, Bayley True.
Accompanying the vocalists will be a newly formed student band featuring Ethan Green on bass, Brad Klein on guitar, Nick Moseley on keyboard and Clarissa Ramirez on drums.
"These are all instrumentalists who each play a different instrument. For instance, the guitarist is primarily a vocalist and the drummer is primarily a traditional percussionist as opposed to a drum-set drummer. By learning a secondary instrument, these students are going to become more well-rounded musicians. They're going to grow musically and academically," Manzi said.
Selections for the concert include "Seasons of Love," "Rolling in the Deep," "Not the Only One," and "Chain of Fools."
Tickets are $7. To make reservations, visit polk.edu/boxoffice, call 863.298.6883, or email LWAC@polk.edu.
In addition to Music, Polk State's arts programs include Theatre and Visual Arts, all of which enjoy outstanding statewide reputations.