Polk State Music's John Anderson Receives Proclamation, Service Award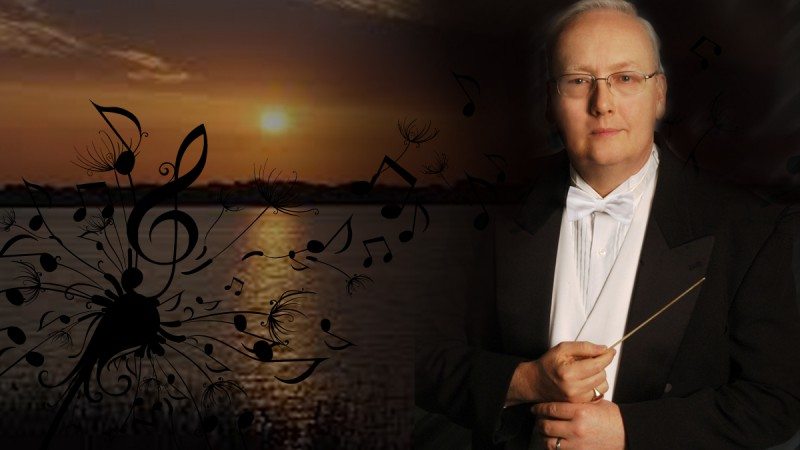 Polk State Professor John Anderson has been honored for his decades of dedication to music education.
Anderson is coordinator of the College's Music Department and director of choral activities.
On Dec. 8, Anderson received a proclamation from the City of Winter Haven during the J. Owens Academy of Fine Arts Sankofa Chorale at Hurst Chapel AME Church.
Anderson, a native of Bartow, studied Music Education at Florida Southern College, and earned his Master of Music in Choral Literature and Conducting at the University of South Florida. He spent 28 years teaching for Polk County Public Schools and several years conducting the Disney Candlelight Cast Choir.
He joined Polk State in 2005, overseeing since then remarkable growth in the number of students studying in the program and the number of graduates accepted to university music programs.
On Sunday, his work in the field of music education was recognized with both a proclamation from the City of Winter Haven and a Fine Arts Service Award from Winter Haven's J. Owens Academy of Fine Arts.
Winter Haven Mayor James H. "JP" Powell made the proclamation, which reads in part:
"I, James H. Powell, Mayor of the City of Winter Haven, do recognize the contributions of John L. Anderson Jr., and encourage all citizens to recognize and express their appreciation for his years of service."
Anderson received his honors before an audience of about 300.
"I'm very grateful to have been recognized in this way," he said. "Music has brought me such joy, and to be able share it with others every day, I can't imagine a better, more rewarding career. To be honored beyond that, it's more than I could ask for but also deeply appreciated."
Jessie Owens, who owns the J. Owens Academy of Fine Arts and works at Polk State as an adjunct professor in the Music Department, selected Anderson for the honors, and arranged Sunday's awards ceremony.
"He's worked in the field of music for many, many years, and he brings much knowledge, skills and expertise to Polk State," Owens said. "He's an unsung hero."
In addition to Polk State Music, Polk State Fine Arts includes the College's Theatre and Visual Arts departments, all of which enjoy outstanding statewide reputations.