Polk State Music's Holiday Concerts Influenced by Hollywood, Nigeria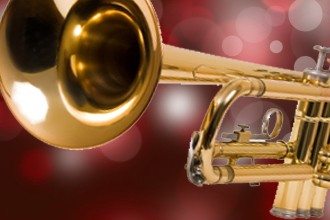 Concertgoers would normally be hard-pressed to find an event that includes music from the movie "Home Alone," a traditional Nigerian song, and holiday classics — but that's just what they'll enjoy at two upcoming Polk State Music events.
"There is going to be something new and different all along the way during these concerts, but there will also be plenty of familiar favorites, too," said Polk State Music Professor John Anderson.
Polk State Music's annual holiday concerts will take place at 7:30 p.m. on Dec. 8 and 2:30 p.m. on Dec. 9 at the Polk State Winter Haven Fine Arts Theatre, located on Polk State's Winter Haven campus, 999 Ave. H N.E. The concerts are free and open to the public.
Anderson said the song list for the concerts includes recognizable numbers from the movies "Home Alone" and "The Polar Express," as well as traditional tunes such as "The Little Drummer Boy" and "Rockin' Around the Christmas Tree."
The most unusual element of the performances will be a rendition of "Betelehemu," a Nigerian song that students will perform in Swahili. Betelehemu is the Nigerian word for Bethlehem.
"We were looking for a different way to experience world music and the season all at once. This is a surprisingly fun song to do and our students have had a lot of fun learning it," said Anderson.
Another highlight of the concerts will be a version of "This Little Babe" by English composer Benjamin Britten, which will be performed by Dolce Fiamma, Polk State's Women's Chorus.
The song is performed as a fast-paced round, creating a sound akin to an echo.
"The sound begins to roll over itself. It's very difficult to sing," Anderson said.
In addition to Polk State Music, Polk State Fine Arts includes the College's Theatre and Visual Arts departments, all of which enjoy outstanding statewide reputations.