Polk State Music's Holiday Concerts are Dec. 3, 4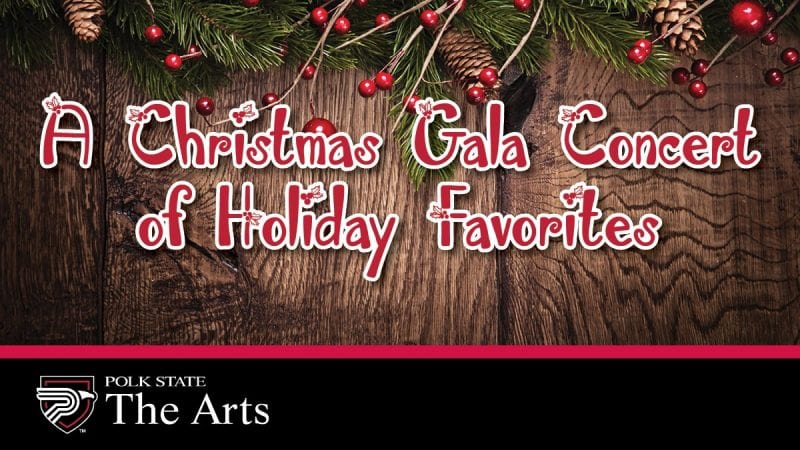 Polk State Music will present "A Christmas Gala Concert of Holiday Favorites," on Dec. 3 at 7 p.m. and Dec. 4 at 2:30 p.m.
Both concerts will take place at the Polk State Winter Haven Fine Arts Theatre, 999 Ave. H N.E. Admission is free for Polk State students and employees, as well as all high school students. Tickets for all others are $7, and can be purchased at the box office or at polk.edu/boxoffice.
The concerts will include student renditions of a wide variety of holiday favorites, including "Deck the Halls," "I'll Be Home for Christmas," and "I Saw Three Ships."
"You are going to see all the incredible talent that Polk State Music has to offer," Music Professor Michelle Manzi said. "From classical music to jazz to pop, this concert is going to have something for everyone. It's going to get everybody into the holiday spirit."
In addition to Music, Polk State's arts programs include Theatre and Visual Arts, all of which enjoy outstanding statewide reputations.