Polk State Music to Present Spring Concerts March 7, 8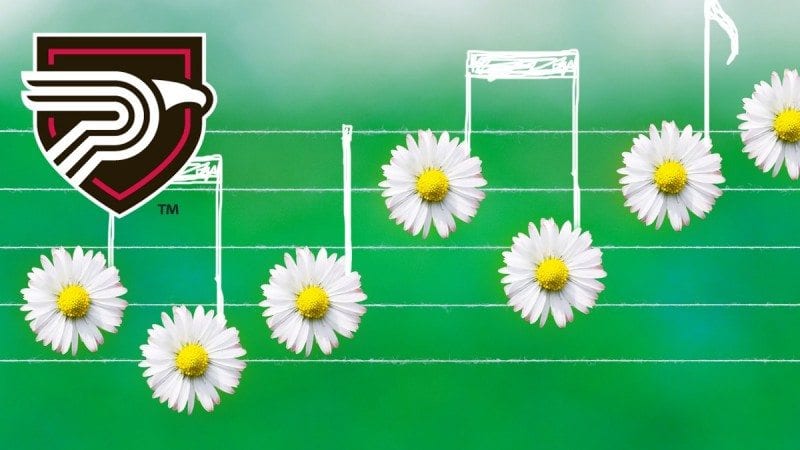 Polk State Music will present two very "springy" concerts this weekend.
"This is the weekend we spring forward," said Polk State Music Coordinator John Anderson, referring to the start of daylight saving time on Sunday. "We wanted to make these concerts fun and different to celebrate the fact that we're springing into spring."
A highlight of the shows will no doubt be longtime English Professor Howard Kerner's collaboration with the concert choir. Kerner, who has taught at Polk State College since 1989, is well known locally for his Literature of the Holocaust course, but he also has a long history in the theatre, both as a writer and performer.
During the weekend's shows, Kerner will be resurrecting his role of the Modern Major-General from "The Pirates of Penzance." Kerner performed the role more than 30 years ago in New York.
Making his appearance on stage even more poignant is the fact that Kerner recently battled lymphoma. He is now in remission.
"This is a proclamation of my absolute ecstasy over being alive and healthy," he said. "Never in my wildest dreams would I have thought a year ago that I would be doing this. It's very emotional for me."
In addition to the performance with Kerner, the concert choir will also be performing a fun number called "Count On It" and a love song called "I Am Not Yours."
The vocal jazz ensemble will pitch in a Manhattan Transfer piece called "Java Jive,' and the men's chorus will give their takes on "A-Rovin," "Under the Boardwalk," and "Goodbye, My Coney Island Baby."
The symphonic band will perform "Flourish for Glorious John," "On a Hymnsong of Phillip Bliss," based on the hymn "It Is Well With My Soul," and "The Klaxon."
The jazz ensemble, meanwhile, will present a swing version of Van Morrison's "Moondance," as well as "Where or When," "St. Thomas," and "Skylark."
The percussion ensemble will perform "Ting," a piece that explores the use of metallic percussive sounds, and the mallet ensemble will present "Xylophonia," a throwback to the style of ragtime xylophone solos of the 1920s.
The College's Jazz Society ensemble will perform a variety of jazz standards arranged by the students, including "On the Sunny Side of the Street," "Body and Soul," "St. James Infirmary," and "Chameleon."
The symphonic band and concert choir will team up for "The Star-Spangled Banner."
The concerts will take place at 7 p.m. on Saturday and 2:30 p.m. on Sunday at the Polk State Winter Haven Fine Arts Theatre, 999 Ave. H N.E. Both are free to Polk State students and employees with ID, and $5 for the general public.
In addition to Music, Polk State Fine Arts includes Theatre and Visual Arts, all of which enjoy outstanding statewide reputations.