Polk State Lake Wales Arts Center Ribbon Cutting is March 21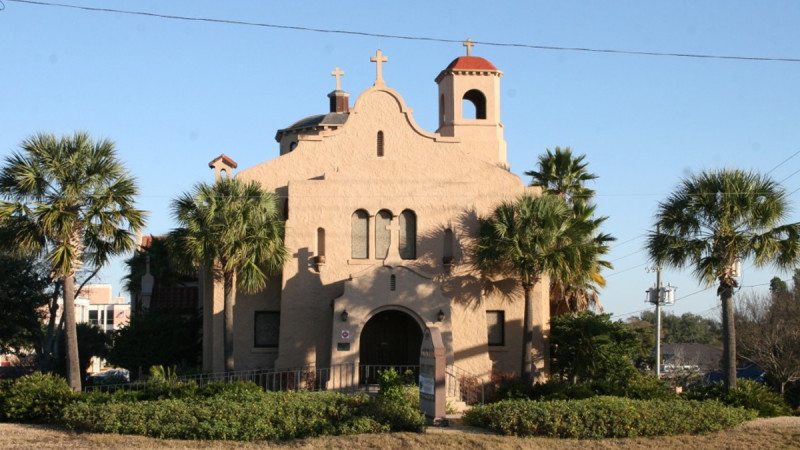 Polk State College will celebrate the opening of its Polk State Lake Wales Arts Center with a ribbon cutting ceremony on March 21 from 3 to 5 p.m.
The ceremony will take place in the building's Updike Hall. The Polk State Lake Wales Arts Center is located at 1099 State Road 60 East.
Polk State President Eileen Holden will speak at the event and Polk State Music students will perform. Self-guided tours of the historic building will also be available.
In late 2011, the College and the Lake Wales Arts Council announced an innovative collaboration that involved the College accepting title to the Lake Wales Arts Center, which was built in 1927.
In exchange, the College agreed to renovate and maintain the facility, which has since been renamed the Polk State Lake Wales Arts Center.
Renovations have included installing a steel support system to reinforce the rotunda of the building's sanctuary, making the structure stronger than ever before in its more than 80-year history. Also, new roofing tiles have been installed.
Among other work that has been completed:
Two classrooms have received cosmetic upgrades, including new flooring and paint, and modern instructional technology.
Restrooms have been remodeled to meet code requirements and have received upgraded finishes.
A student seating area has been created in the lobby of the building.
The exterior of the building has been repainted and a grassy courtyard space has been finished with pavers and outdoor seating.
A waterproofing barrier has been installed around the exterior of the basement.
Stained-glass windows have been rebuilt and protected behind a layer of hurricane-rated glass.
All broken sidewalks and handrails have been repaired.
Upgraded signage and landscaping has been installed.
The College's first classes at the Polk State Lake Wales Arts Center began in January.
For more information on the ribbon cutting, call 863.297.1010, ext. 3526.
In addition to the Polk State College Lake Wales Arts Center, Polk State offers classes in downtown Lake Wales at the Polk State JD Alexander Center, as well as at campuses and centers in Lakeland and Winter Haven.