Polk State Jazz Society Performs at State Capitol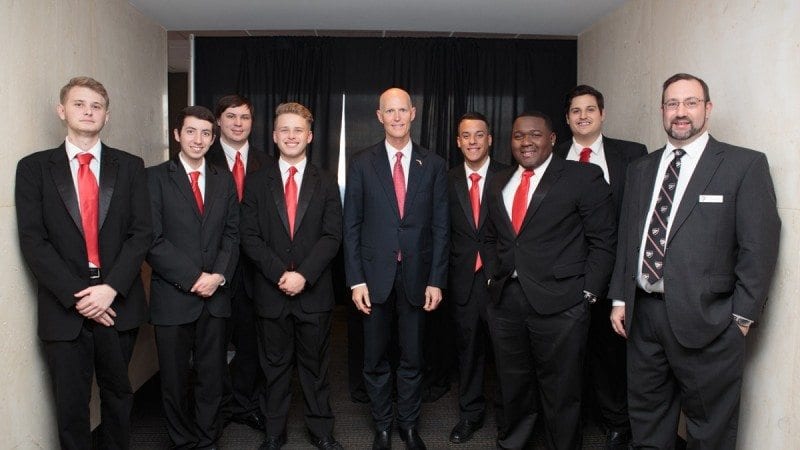 Members of Polk State College's Jazz Society took their talents to Tallahassee last week, performing during Polk County Day at the Capitol.
The Jazz Society, an ensemble of musicians selected from the College's jazz band, even had the chance to meet Gov. Rick Scott.
"It was an honor, and I think it proves that even musicians from two-year programs can go off and do big things," said Luke Wilmoth, a pianist in the ensemble.
Wilmoth said Scott took the time to shake the musicians' hands and talk with them about Polk State Music.
Polk State Director of Bands Donald West added that the opportunity to play for the governor and other state leaders marks a milestone in the careers of his students.
"This experience, for a young musician, offers a real-world application of what it means to be a professional, performing musician. The students planned, prepared and rehearsed over 30 songs to provide two hours of music," he said.
"The students were excited about this opportunity to perform for a distinguished gathering of Polk County's local and state leaders. They understand the importance of representing Polk State College and the impact our public performances have on the perception of our music department and college as a whole."
In addition to Music, Polk State's arts programs include Theatre and Visual Arts, all of which enjoy outstanding statewide reputations.