Polk State Internship Program Making First Matches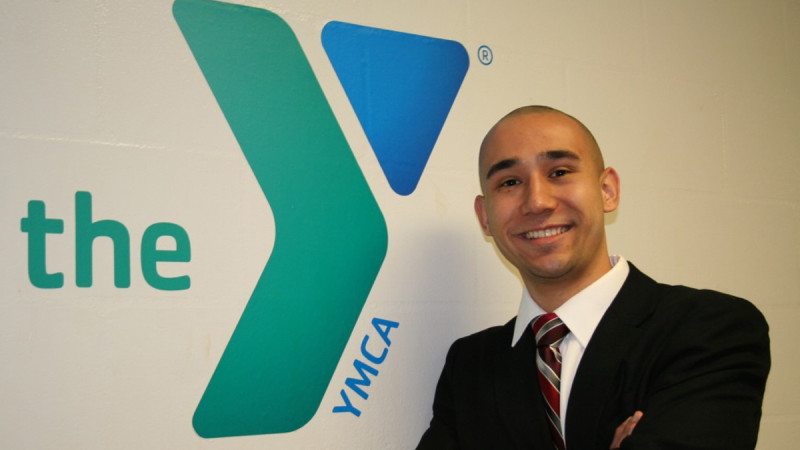 Polk State College's new Internship Program is making its first student-employer matches, and if the experience of Richard Williams is any indication, it's off to a strong start.
"I'm very impressed with the program and how effective it was in helping me get an internship," Williams said.
The Internship Program acts as a one-stop matchmaking service for students who seek real-world experience and employers who want to bring new talent into their folds.
Students and employers alike add their names to the College's growing internship network — about one student and employer are signing up per day. Then, Internship Coordinator Lynn Chisholm helps connect the two based on their needs, goals and interests.
A half dozen Polk State interns have so far been matched with businesses across the county, including Florida's Natural and The Lakeland Center.
In the case of Williams, 23, a Lakeland resident who is pursuing his Bachelor of Applied Science in Supervision and Management degree, his ultimate goal is to become a chief financial officer. Chisholm used that detail to connect him with an internship at the Lakeland Family YMCA, working under CFO Terri LePere.
Just as the Internship Program aims to do, the Williams-YMCA match is proving beneficial for both sides.
Williams is working three days a week through the spring at the Lakeland Family YMCA in South Lakeland. During his internship, he will shadow employees in administrative offices and human resources, participate in meetings, observe the process of planning fundraising and community events, and perform various day-to-day tasks. Along the way, he'll gain insight into the operations of not only the Lakeland Family YMCA, but also the broader organization, the YMCA of West Central Florida, which includes locations across Polk County.
"One of the focus areas of the YMCA is social responsibility. By bringing interns into our organization, we are engaging with college students and helping them gain a better business experience in regards to a nonprofit environment," said LePere.
"Working with (Chisholm) helped us define what our needs were in an intern and match it with the needs of the student, making it a smooth transition for everyone involved.
"We're especially excited about the opportunity to work with Polk State interns because most of the College's students are residents of Polk County who live here and may remain here after they graduate. By working with Polk State, we're keeping everything local and keeping the knowledge and skills we impart to our interns here in our community."
For his part, Williams, who previously worked as an air-conditioning maintenance technician, his internship at the YMCA is a minute-by-minute learning experience.
"I'm learning to communicate and connect with people. I feel really welcome at the YMCA, like I fit in," he said.
Williams said when he met with Chisholm, he shared with her his aspirations to one day become a CFO. Within just a few days, she'd arranged an interview with LePere. The quick turnaround was impressive, he said, and he couldn't be more pleased with the match.
"I'm learning about every part of the YMCA's administration. The managers are teaching me how they do their work and I'll get to apply that knowledge to myself in my own career," he said.
"I'm working for free, but I know this experience will pay off in the long run."
For more information on Polk State's Internship Program, contact Chisholm at 863.298.6897 or lchisholm@polk.edu, or visit polk.edu/interns.