Polk State Interns Help Plan, Stage Leadership Event for City of Lakeland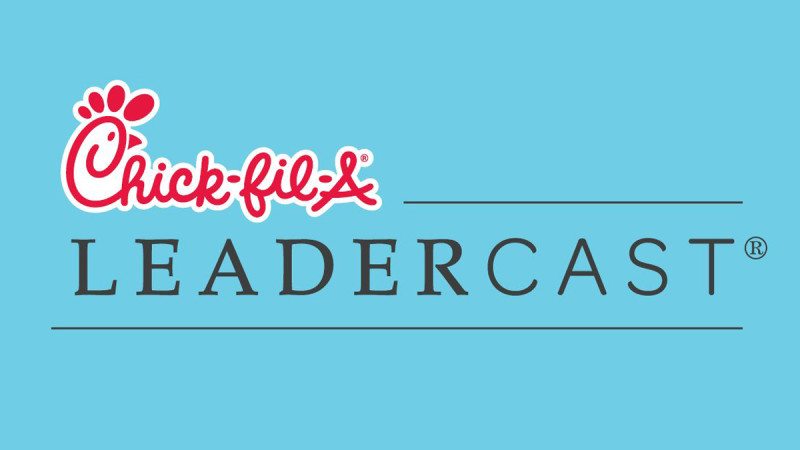 Nearly three-dozen City of Lakeland employees recently sharpened their leadership skills at an event Polk State students helped to plan and stage.
Working through the College's Internship Program, students Sumer Allen and Jiari Howard spent the past several weeks preparing to host the 2013 Chick-fil-A Leadercast at the City of Lakeland's Human Resources Training Center.
Chick-fil-A's Leadercast is an annual leadership conference that takes place in Atlanta but is broadcast live to hundreds of locations around the world.
The 2013 Leadercast took place on Friday, featuring speakers such as Condoleeza Rice, former Secretary of State; Andy Stanley, speaker, author, pastor and founder of Atlanta-based North Point Ministries; and Jack Welch, former chairman and CEO of General Electric.
Preparations for the City of Lakeland's broadcast of Leadercast began in mid-March. Allen, a Winter Haven resident who plans a career in event management, helped with practically all aspects of the day, said Tranice Carmichael, training specialist for Lakeland Electric.
"She's been part of it from the very beginning and a tremendous help," Carmichael said. "She's always been on hand and available whenever we needed to contact her."
Carmichael said she and attendees were particularly appreciative of activities Allen created for the day, such as a crossword based on information in the Chick-fil-A Leadercast Journal and posters that hung around the room on which attendees were to post important points from each speaker's presentation.
Howard, meanwhile, focused his efforts on the social-media aspects of the event, including a contest based on which attendees' tweets or Facebook posts received the most "likes." Howard, a Lakeland resident who plans a career in computer engineering, was also on hand to help attendees with any technical issues they encountered with phones, iPads or other devices.
"He was here before I arrived today," said Antwan Key, multimedia producer for the City of Lakeland who oversaw Howard. "He offered suggestions during planning and has been very instrumental in helping our employees."
Both Allen and Howard said their work for the City in planning Leadercast was valuable professional experience and directly relates to their future career goals.
Attending the City of Lakeland's event were 33 employees, including 28 from Lakeland Electric.
Among those was Morris Willett, a supervisor of maintenance and service engineering at Lakeland Electric who is also studying in Polk State's Bachelor of Applied Science in Supervision and Management program.
He said he and his fellow employees were thankful for the opportunity to attend Leadercast.
"A lot of us are supervisors. For lack of a better word, this is going to add tools to our toolbox. It will help us manage our groups and reinforce the tools we have," he said.
Morris said one of the most useful things he gained through the day was the importance of writing effective to-do lists.
"You can get things out of your mind with lists, but you have to follow up with action items and then stand back and prioritize," he said.
Polk State College's Internship Program began earlier this year to match students with employers in need of their particular skill sets. Since the program began, nearly three-dozen students have been placed in internships across Polk County, from The Lakeland Center to Florida's Natural.