Polk State Hosting Larry Coryell Trio for Nov. 12 Concert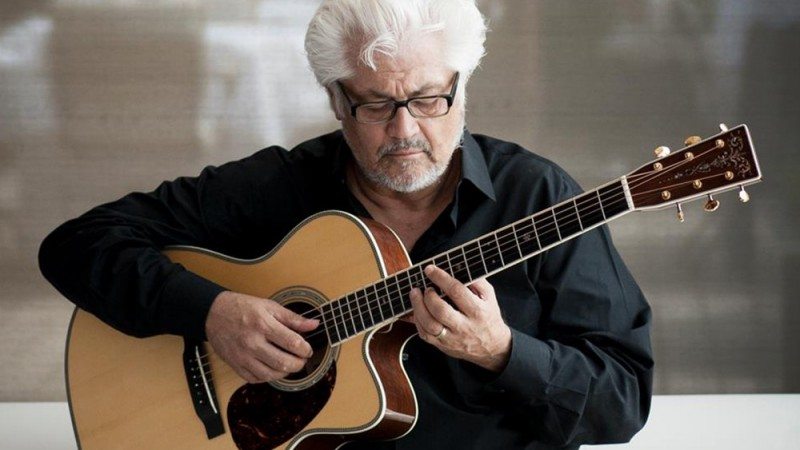 Polk State College will host the Larry Coryell Trio for a free concert at 7 p.m. on Nov. 12 at the Polk State Lake Wales Arts Center, 1099 State Road 60 East.
Master guitarist Larry Coryell has been making music for nearly 50 years. During that time, he has ventured into nearly every genre of the musical world, earning him the title, "godfather of fusion." He has recorded more than 100 albums, and performed with legends such as Miles Davis and Jimi Hendrix, and appeared on the cover of Rolling Stone magazine.
The Nov. 12 concert will make up for  Coryell's rained-out performance earlier this year during the College's Jewel of the Ridge Jazz Festival. At the same time, the concert previews the 2016 festival, set for April 9 and 10.
"Larry Coryell is a musical heavyweight. He's a great representative of the caliber of talent Polk State is attracting to Polk County not just during our annual jazz festival, but during the concerts we host all year long. If you missed Larry earlier this year, we want to make that up to you. If you don't know Larry's music, or if you don't know all the exciting things Polk State is doing with the arts, come out and hear it for yourself. You won't be disappointed," said Polk State Lake Wales Arts Center Director Osubi Craig.
The Larry Coryell Trio performance is free and open to the public, but seating is limited. RSVP to 863.298.6883 or LWAC@polk.edu.
For more information, visit polk.edu/ArtsCenter.