Polk State Hosting Award-Winning Educators Harry and Rosemary Wong for Teacher Workshop on Aug. 6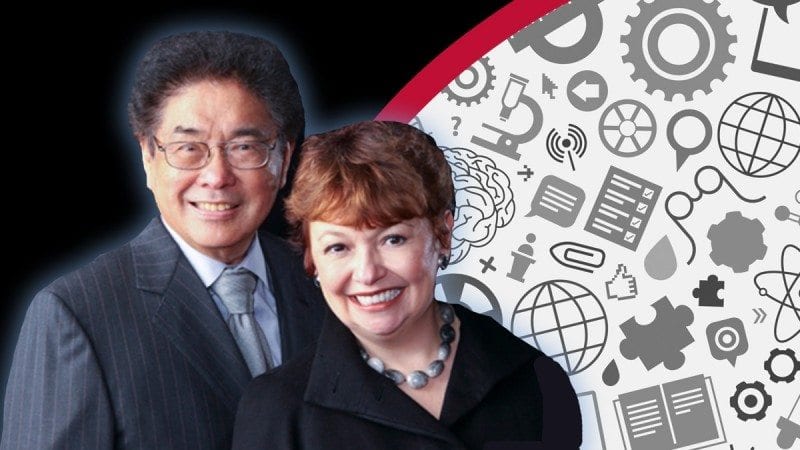 Harry and Rosemary Wong, who enjoy celebrity status among American educators, will share their strategies for classroom management and other tips for teachers' success during a workshop hosted by Polk State College, Victory Christian Academy and Polk County Public Schools.
The workshop will take place from 8 a.m. to 12:30 p.m. on Aug. 6 at Victory Church, 1401 Griffin Road in Lakeland.
Harry and Rosemary Wong are two of the most sought-after speakers in education, typically booking their appearances two to four years in advance. The husband-and-wife team are authors of the bestselling book, "The First Days of School," which has sold more than 3.6 million copies.
Harry Wong is a former award-winning high school science teacher who has received the Horace Mann Outstanding Educator Award and the National Teachers Hall of Fame Lifetime Achievement Award. Rosemary Wong is a former elementary school teacher and a recipient of the Silicon Valley Woman of Achievement Award and the Distinguished Alumnus Award from Southeastern Louisiana University College of Education and Louisiana State University College of Education.
The Wongs have also received the Upton Sinclair Award and were nominated for the Brock International Prize in Education.
At the event, attendees will learn how to start their classes with no wasted time, use a first-day-of-school plan to start the school year, teach classroom procedures, eliminate discipline problems, establish consistency in the classroom, maximize classroom time for learning, reduce wasted time during transitions and become more effective teachers.
With administrative approval, teachers may earn up to 20 in-service points for attending the event.
Registration is $75. To register as an individual, visit polk.edu/education. For group registration contact Educator Preparation Institute Program Specialist Sherri Davis at sherrid@polk.edu or Administrative Assistant Maria Vallejo at mvallejo@polk.edu.
On-site registration will also be available the day of the event. Checks should be made out to Polk State College.
Polk State College offers an associate's degree in Early Childhood Education and Management, as well as the Educator Preparation Institute, an accelerated training option for anyone who has a non-education bachelor's degree and wants to become a teacher.